As the UK's premier marketplace for scrap and repairable vehicles, National Scrap Car can provide the best possible prices from one of our nationwide network of Authorised Treatment Facilities and salvage vehicle buyers, wherever you are, or whatever you drive.
Whether your car has been in an accident or failed its MOT, or even if it's just time to move on to something new, we'll do the hard work so you don't have to, and guarantee the very best price along the way.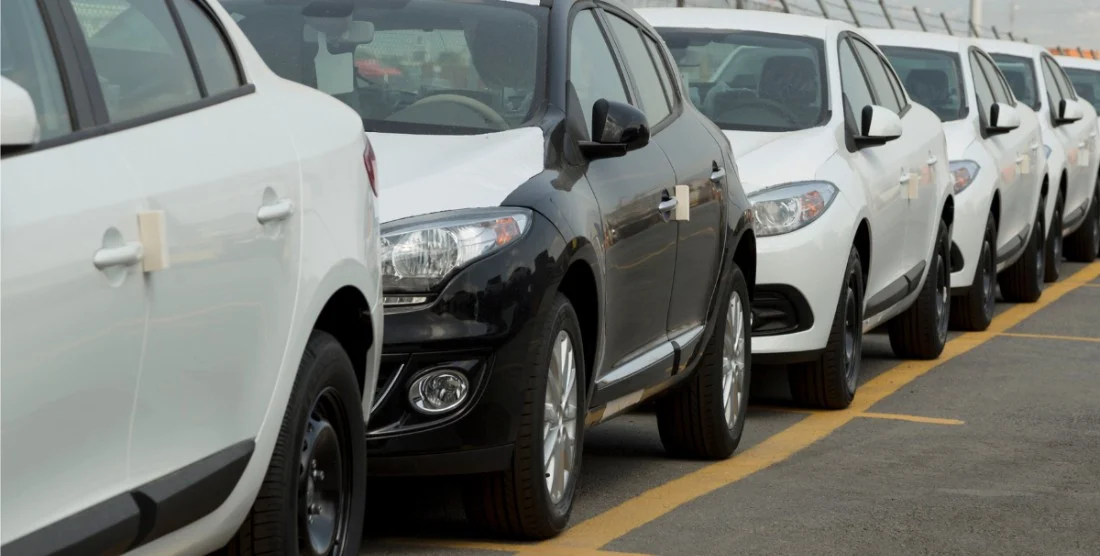 List of cars and vans we scrap
No matter what motor it is that you are looking to scrap, we can help, giving the best options on everything from Minis to LDVs, and everything in between. The make and model of your car can even affect its value as scrap, with some collectors often offering a higher price for cars they know they can make a higher profit from through parts and repairs.
Not only can we find you the highest prices, but we will also do the legwork for you, scouring the country for the best value buyer and arranging collection in a simple, hassle-free manner.
Make and Models FAQs
Now that you've made the decision to scrap your motor, obviously you're going to want to be getting the very best price you can get for it. There are a number of factors that will make a difference when it comes to scrappage, and if you're still scratching your head as to why, let us explain.
Does the brand of your car make a difference to its scrap value
Yes, and no. As a general rule of thumb the more expensive a car is to buy and run, the more you'll get for scrapping them. The age of your car will make a noticeable difference, with a car from 2001 almost certainly going to fetch a lot less than one from 2021.
The main factor, however, when working out the scrap value of a car is the weight. At first glance you might find this as an odd parameter to go by, but when you stop and think about it in greater detail, the heavier your car, the more scrap metal is likely to be on it. More scrap metal, simply put, means it's worth more to the dealers. As a result, you'll find that sometimes cheaper cars may be worth more as scrap if they weigh more than their more expensive and prestigious counterparts.
While this may concern you if you're looking to scrap a smaller, less exotic, car, do not fear. The gulf between the most expensive and the lower end scrap motors is not as large as you might think, maxing out at a few hundred in the most extreme cases on either end of the scale.
Are some brands worth more to scrap than others
There's no denying that generally you will find a better offer when scrapping a car with a higher value than one that would sit at the lower end of budgets – a Mercedes-Benz S-Class is likely to have a better scrap value than a Dacia Duster, for example.
But again, the weight will be your deciding factor, while a BMW 5-Series may be, for many, a more desirable car than a Land Rover Discovery, you could find yourself netting around an extra £100 for the Discovery, thanks to its extra quarter of a tonne.
What are the most popular cars scrapped?
It is often the case that the most scrapped cars of the year often fit into the popular options when searching for a first car.
The Ford Focus has topped the charts as the most scrapped car for the last five years, closely followed by the Vauxhall Astra and Corsa. Ford also took the fourth spot with the Fiesta, and Volkswagen taking the final spot in the top five with the Golf, narrowly beating the Renault Clio.
It is not an unexpected list, however, as the average age of scrapped vehicles is approximately 14 years old, and the top four best selling cars of 2008 match up exactly to the top four scrapped cars of last year.
Expert Van and Car Scrap experts
Why National Scrap Car? Well, wherever in the UK you are, we'll be able to find an Authorised Treatment Facility near you, and ensure that you are offered the very best price for your motor. No longer do you have to trawl through the Yellow Pages and sit on the phone to multiple different breakers and scrap yards to try and find the true scrap value of your car. However, with our network, just one call and you'll be all set – we'll even arrange collection at no extra cost. If that still seems like too much work, you can fill in our 60-second online form for an instant quote, which can be accepted and booked in online.
Read some of our verified reviews and see what our customers are saying about National Scrap Car:
"Quick and easy to use with competitive salvage price and collection from home. Was wary as hasn't heard of them but contact and communication throughout was helpful. Did what they said, when they said, for the money they said."
"I used the website to get a quote for the value of my scrap car, received a decent online quote, a phone call within 10 minutes (even after normal office hours) and my car was booked in for collection, they turned up bang on time to collect the vehicle and payment was made within the same day direct to my bank."
"I knew nothing about how to scrap a car so I called your office staff who talked me through the whole process. They were very polite and organised the collection of my car from my work place. Would definitely recommend to a friend."