Once your motor has been collected and you've been paid for your vehicle, it's time to let the Driver and Vehicle Licensing Agency (DVLA) know that you're no longer the registered owner of the vehicle and it's no longer in your possession. National Scrap Car have put together a guide on how to notify the DVLA once your car or van has been scrapped.
Notifying the DVLA
How to notify the DVLA is very straight forward. On collection day, you will fill in section 9 of your v5c (or section 4 of the newer v5c), you must then send the signed v5c to the DVLA. Learn how to fill out a V5C. This will officially relieve you of ownership of the vehicle. If your vehicle has been scrapped, you may receive a Certificate of Destruction (CoD) within 7 days. Find out more on the CoD in our useful guide.
You can also notify the DVLA online through their website. You will then be sent an email confirmation and/or a letter confirming that you are no longer the registered owner of the vehicle and that it is no longer in your possession. If you pay your vehicle tax by direct debit, your payments will automatically stop. If you pay for your vehicle tax annually or quarterly you may receive a refund for any tax that has been paid in advance.
Failure to notify the DVLA can result in a £1,000 fine, and you could face penalties or fines if the vehicle goes on to be stolen, get parking tickets, or is involved in any illegal behaviour. It's important to let the DVLA know so they can relieve you of all responsibility for the motor.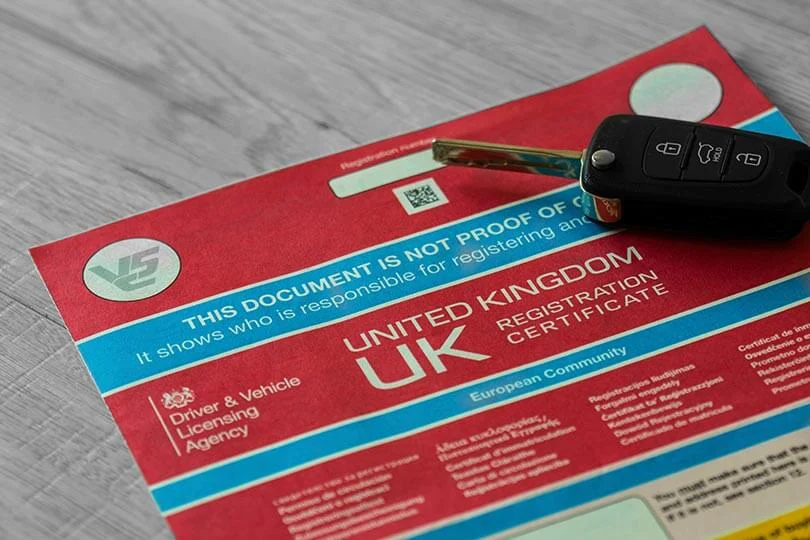 What to do Next
Once your vehicle has been scrapped with an ATF , and you've notified the DVLA, you might be waiting to receive a CoD, which is proof for you to keep for your records. You don't need a CoD, so don't worry if you don't get sent one. You can find out all you need to know about the certificate in our CoD guide.
Why use National Scrap Car?
National Scrap Car are on hand to guide you through the process, from start to finish. All of the buyers within our network are highly experienced and knowledgeable, and will give you a hand with the paperwork, so you can trust you're in safe hands when getting rid of your motor.
We collect hundreds of cars and vans every day across the country using our vast fleet of recovery trucks and only work with the most friendly and courteous drivers. Our collections are free of charge, plus we'll guarantee the price quoted for your vehicle and pay you on the same day.