On this page:
At National Scrap Car, we only work with the most reputable car dealers and scrap yards, plus we expect them to keep to the highest standards. Because we know that no one likes waiting around at home when they have other demands to attend to, we offer to schedule the collection of your car at a time that suits you, and will always ensure that your booking is conducted in a professional and courteous manner. Whilst some of our competitors may try to trick you into accepting the lowest price possible, our car scrappers pay the highest prices possible for your car. We have scrap car dealers everywhere so matter where you live, you're able to transform your unwanted car into a vast sum of cash. If you're car still has life in it, but not enough to permit a new MOT, we can still find a buyer that you can sell your MOT failure to as there are always investors looking to make use of the various components of your unwanted car.
Making sure you pick the best scrap car dealer
If you've recently bought a new car, or are looking for a handful of cash to perhaps book a holiday or maybe make home improvements with, don't let your car go for nothing when you don't need to. There's value in every car even if it's no longer fit for the road. Whilst some car scrappage firms cut corners when it comes to the legalities they must adhere to, we stick rigidly to what it expected of us both legally and environmentally. We've got all the relevant licences needed to offer a high-quality service that never lets its standards drop. Don't accept anything less than the best prices for your van, car or motorbike.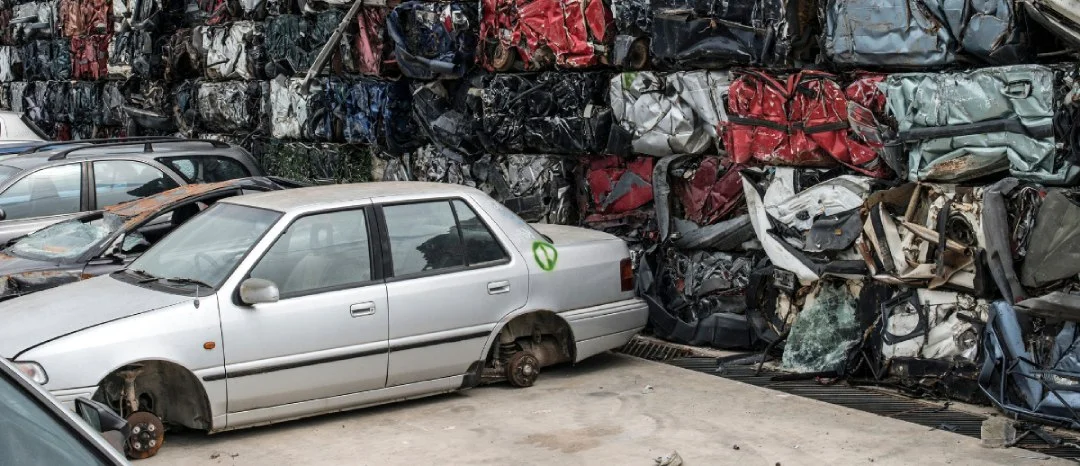 Scrap Scams to Look Out For
Scams can and do happen across every industry, including the motor industry. With online services increasing, and new companies appearing regularly, it can be difficult to find the right solution for you, with a company and service you can trust. In this helpful guide, National Scrap Car has given an insight into commonly used scams within the scrapping sector, and also how you can avoid being caught out when getting rid of your motor.
False Quotes
If an offer seems too good to be true, it probably is. Some dealers will promise a minimum guaranteed price for your vehicle, which will often be quite high. The truth is, these disingenuous dealers won't actually pay you what they promise, they are just trying to lure you in with attractive prices, then the poor offers come rolling in, if they come in at all. When this happens, you're dealing with a scammer who is only interested in high value vehicles which are worth more to them, so will counter their original offer with a lower price, if they get back to you at all.
The good news is, National Scrap Car's online quote calculator generates prices that are guaranteed, with no haggling and free collection. The scrap car calculator looks at the main factors affecting the price and compares the values from a number of different car scrappers, to ensure you get the best price for your scrap car. You won't pay a penny to use a trusted service, and that's the way it should be!
Haggling on Price
Sometimes you can be offered what seems like a good price for your vehicle, but on collection day some dealers may tell you that they need to "inspect" the vehicle, where they will try and find faults so the initial offer can be reduced. This might put you under pressure to accept the low price being offered, as the buyer is in front of you waiting to load your vehicle. To avoid the risk of your quote being altered, ensure that you accurately and honestly describe the condition of your vehicle to the best of your knowledge, this will ensure you're quoted the right price.
National Scrap Car's service guarantees that the price you're quoted is the price you'll get paid – no haggling involved. We believe scrapping should be simple for everyone, so getting rid of your motor should be simple and stress free, which is why our collections are always free and you won't run into any hidden costs along the way.
The Danger of Scrap Scams
Falling victim to a scrap scam is never the plan, but it can and does happen in the UK, and the risks involved can be dangerous and quite expensive. The reason being is that you're still liable for your vehicle until you've notified the DVLA that your vehicle has been collected, and if you're vehicle is not disposed of correctly and happens to return to the road, any illegal activity, dangerous driving or fines will come back to you as the registered owner of the vehicle.
Tips to Avoid Scams
To avoid being caught out by rogue scrap dealers, do your research and make sure they are a legitimate company like National Scrap Car. All of the buyers we work with are checked to ensure the service they provide is in line with ours, so you can expect nothing but a smooth and simple process. Although buyers will give you a hand with the paperwork, it's always down to the seller to inform the DVLA that the vehicle has been collected and scrapped. It's important to let the DVLA know so they can relieve you of all responsibility for the motor. National Scrap Car have put together a guide on how to notify the DVLA once your car or van has been scrapped.
If you're ever unsure or worried about the process, our friendly team is on hand to answer any questions and talk you through the process. You can call us on: 0800 86 20 958
What to Expect From our Local Scrap Car Dealers?
Nationwide Collections
We have a wide network of professional scrap collectors that cover the UK, Scotland and Wales.
With just your postcode and vehicle registration number, we work out which one of our collectors would be willing to pay the most, and quote you accordingly.
Guaranteed Quotes
All of our quotes are guaranteed, so the prices you're quoted will stay the same. Quotes are free to generate, and all we need is your postcode and registration to find out where you are located, and what make and model vehicle you wish to scrap.
Convenient Collection
For the offer you accept, we will organise a mutually convenient collection which is free of charge, this will be arranged for a suitable day and time that suits both you, and the buyer collecting the vehicle. You'll also receive your payment on the same-day your vehicle is taken away.
Personal Support
Our buyers will also give you a hand with the paperwork, and our expert sales advisors are on hand to answer any questions you may have. Our in-house team knows that car scrap value is a rate that is constantly fluctuating, so they monitor and update these prices on a daily basis. This way you can be sure you're getting the best scrap car prices. If you have any question or problem please contact us.
Rules and Regulations followed by our Scrap Car Dealers
Methods of Payment
The Scrap Metal Dealers Act came into force in 2013, which banned cash as a payment for scrap metal, which means we make all of our payments via bank transfer or cheque. The act was created to help track transactions to stop scrap metal theft and dodgy dealers handling stolen vehicles under the radar. Learn more about scrap your old car for cash.
Paperwork Protocol
Your V5C is an important document, which makes parting with the vehicle a lot easier. If you've lost or simply misplaced your V5C, we've put together a useful document on how you can continue without one, and how to replace it. The other documents you need are a form of ID, and any vehicle history is desirable but not mandatory. Any history can include MOT and service information.
Certificate of Destruction
A Certificate of Destruction (CoD) is a document given in receipt of a vehicle being scrapped. This certificate proves you have disposed of your vehicle responsibly and relieves you of all legal responsibility. If your motor has been scrapped, you can always get a CoD. If your vehicle is still roadworthy, an ATF is allowed to reuse and repair – so in this case, a Certificate of Destruction may not be issued.