On this page:
Scrap dealers can no longer legally pay cash for scrap vehicles or metal in general.
Individuals and companies still buy cars for scrapping though, and although we don't pay cash for scrap cars we will still pay you the best price for them.
Before you book in your vehicle please confirm that you need cash payment and we will find a suitable collector.
Where to get cash for scrapping your old car?
Don't say goodbye to your car for nothing, you can find yourself acquiring a handsome figure for your unwanted motor by finding the best place to scrap your car.
No matter how old your car is, we'll be able to match you up with local buyers and can provide a no-obligation quote for your car within seconds and they'll be able to recycle your car for cash.
When your collector arrives, you can expect them to go through all the relevant paperwork and hand over your cash or online payment swiftly, ensuring that all the legalities are taken care of. Of course, it's not just cars that we can take off your hands; we're able to pay cash for scrap motorbikes, vans and trucks too and won't charge you for collecting your vehicle.
---
Cash in on your scrap car

---
The scrapping price that you'll be quoted is the price that you'll be paid. Other companies are often known to try and re-negotiate the fee paid upon collection. It doesn't matter what condition your car is in, as long as there's metal to be recycled and parts to be removed from it, you can look forward to getting the money you deserve. We have car scrappers in every locality looking for scrap cars for sale, so if it's no longer financially practical to repair your car or to take it for MOT, don't despair. Cars are generally scrapped when they fail their MOT, crash, break down or simply reach the end of their lives. In the past, drivers had to pay to have their vehicles removed and taken to a scrap yard, but the problems caused by cars that were abandoned led to government incentives to scrap your vehicle using all the correct legal channels. What's more is that scrap metal has increased in price over the years, so when your car does reach the end of its life on the road, this doesn't mean that it is not of value to others.
Paperwork for selling a car for cash
When you trade in your vehicle with our 'scrap cars for cash' service, the exchange really is transparent, simple and financially rewarding – and we'll look after all the relevant legal concerns for you, informing the DVLA of your car's new status straight away. The paperwork required for scrapping a car is especially important. When your car is taken away, you will need to hand over the V5 registration document and be given a receipt. If your car is to be scrapped you could receive your CoD – Certificate of Destruction within seven days, either by the post or through e-mail.
The CoD is your proof that you have handled the scrapping of your vehicle properly and legally and ensures that your ownership of the vehicle is officially dissolved. This is important as if your car was used illegally after you handed it over you would otherwise be targeted by the law should it be used for illegal means.
The money you acquire for your car may differ slightly depending upon whether you have it picked up yourself or take it to a scrap yard, however the difference in payments is only ever likely to be fairly small. You can also look forward to being reimbursed for any unused road tax or car insurance. Scrap your car for cash today – the benefits are numerous.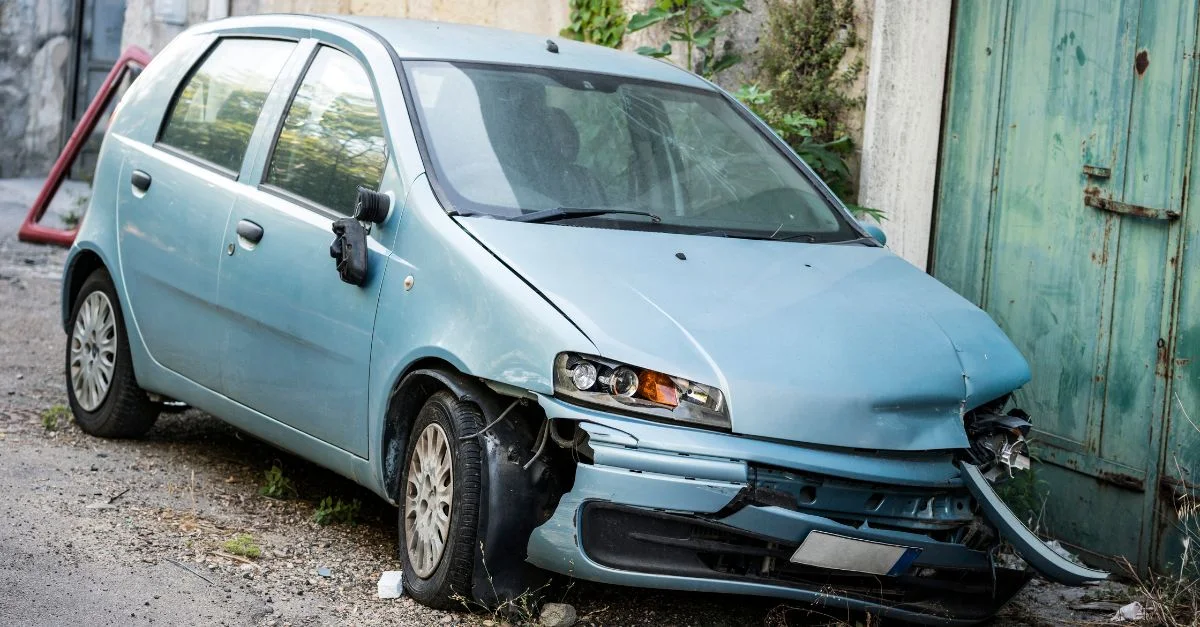 FAQs
Why do scrap yards pay in cash?
They no longer offer cash. It is illegal for them to do so.
Can scrap dealers pay cash?
Section 12 of the Scrap Metal Dealers Act 2013 states clearly that a scrap metal dealer must not pay for scrap metal by any means except cheque or electronic transfer of funds. Doing so would mean a potential fine of up to £5,000. If you deal with a scrap yard who is not following the law they may well not handle the disposal of your vehicle correctly.
Is it illegal for anyone to pay cash for scrap cars?
An individual could do this and then sell on to an ATF or yard. However, you'd be missing on getting the best price by going down this route.
How do I get paid?
Allowable payments for scrapping are either cheque or electronic funds transfer.
When do I get paid?
All payments are put through once the vehicle has been collected. Depending which payment method is used, your payment may clear either instantly, if paid by BACS or in 3-4 days if payment is made via a business cheque.
Do I pay for your scrapping Service?
No, we pay you for your vehicle and make sure you get the best price. Get a quote with us today and see how much you could get. It won't initially be cash but will be when you withdraw the payment from the bank.