National Scrap Car offer complete coverage across the UK for all electric car models. We collect for free and find you the best price nationally for your EV.
✅ Compare prices from different buyers in your area
✅ Get better offers if your car is salvageable
✅ Fast and easy pickup across the UK from your driveway or garage
✅ Trusted by hundreds of customers – rated on average 4.9 out of 5.
Electric cars are becoming much more common sights on the UK road network, and it's only a matter of time before they are regularly making appearances at scrap yards up and down the country. Scrap electric cars come with their own intricacies, but thankfully here at National Scrap Car we have the experts on hand to make the process just as simple.
Electric car online quotes
Getting a scrap quote for your electric car is quick and easy. Take just 60 seconds to give us your EV's registration (so we know the make and model) and your postcode (so we know which scrap collectors serve your area).

We accept the following issues with cars
• Damaged or broken electric cars
• MOT failures and un-roadworthy EVs
• Non-starters
• Insurance write offs (Cat A, B, C, D, N, S)
• Uneconomical electric cars needing repairs
• Business and fleet vehicles
• Salvageable vehicles
• Part exchanges
When you get your quote, you may be asked to provide additional details about the car such as the engine status, mileage and other damage. Being specific with your answers will ensure your scrap quote is passed to the best buyer who will pay the best price for the car's condition.
Electric scrap car value
Our job is to get you the best possible price for your electric car no matter where it is and what state it is in. Your EV could be scrapped if it is beyond repair and no seller can be found for your make and model in a condition of disrepair. In this instance the vehicle will be fully recycled and the batteries disposed of safely and likely to be turned into new batteries from their raw materials. When scrapping, the value of your EV is based purely on the weight of the vehicle.
If you have a more recent EV model and the car can likely be repaired then we'll try and find a reputable buyer. Unlike scrapping, where the car is 'destroyed', car salvaging allows buyers to either strip the car for parts or attempt to fix the vehicle at their own expense.
What influences electric car value?
| | | |
| --- | --- | --- |
| ℹ️ Battery status | ℹ️ Crash damage | ℹ️ Fixtures and fittings |
| ℹ️ Insurance write off | ℹ️ Make and model | ℹ️ Scratches and dents |
| ℹ️ MOT status | ℹ️ Mileage | ℹ️ Alloy wheels |
We'll make sure to ask you about these details at the time of booking. We may even ask for you to send in pictures of your vehicle and this can easily be done via email and WhatsApp. Car salvaging nearly always helps you get more cash for your EV than if it was scrapped.
---
Electric Car Collection
We make the collection of your EV simple. Our network of authorised collectors will arrange a convenient time to pick up your car from your driveway or mechanic's garage. They'll do a quick inspection of the vehicle and safely load it for transport. You won't need to be present but the collector will need any sets of keys and preferably the registration document (V5C/2).
The collector will guide you on informing the DVLA your electric car is off the road and if necessary assist you with obtaining a Certificate of Destruction (CoD).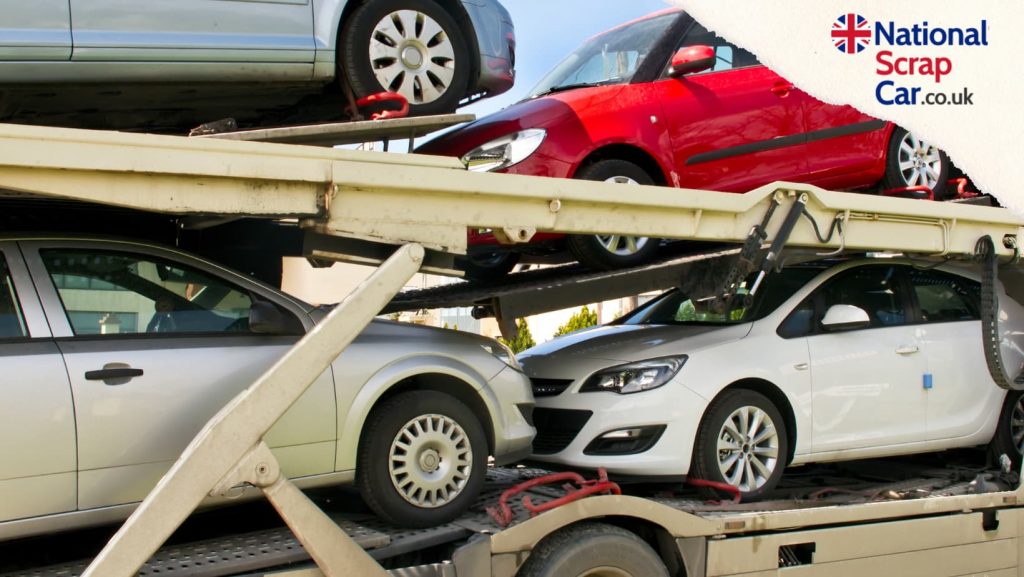 ---
Electric Car Makes and Models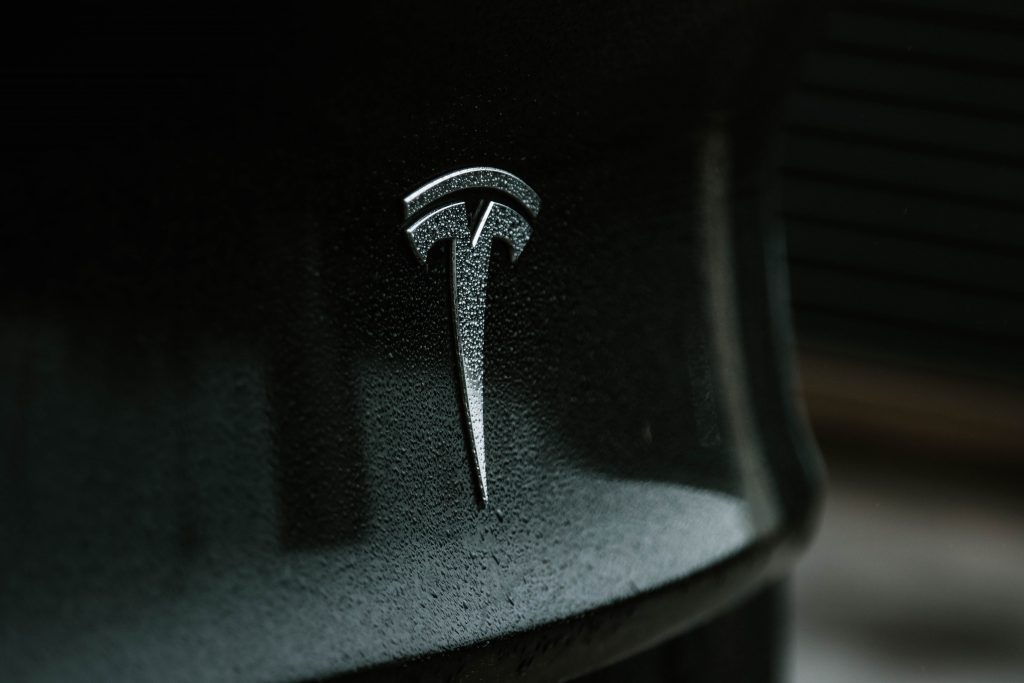 Though most people think of Tesla when you mention electric cars, the traditional car makers now have large fleets of EVs readily available to buy new and second hand. The UK is quickly adopting electric cars owing to the target of no more ICE (internal combustion engine) cars to be sold as new after 2030.
Other popular models likely to be scrapped at the end of their lifecycle include the Kia e-Niro, Volkswagen ID.3, Nissan Leaf and MINI Electric. MG is another brand with strong EV credentials.
Aside from Tesla, Polestar is an all electric brand growing in the UK. Other popular 'pure' EV brands like Rivian, NIO and Lucid are yet to start selling in the UK but are popular internationally.
Electric Car Scrapping FAQs
Can You Scrap an Electric Car?
Of course! An electric car is just like any car in that it will inevitably reach the end of its serviceable life sooner or later and when it does National Scrap Car is here to help make that transition as simple as possible. The process does differ slightly from that of a traditional Internal Combustion Engine (ICE) car, but our service is on hand to make it as stress-free as possible. What's more, with electric vehicles becoming more prevalent on our roads, more scrap yards are working with electric vehicles and learning what they can, or can't, do with them.
How Are Batteries Recycled?
Did you know the batteries that power electric vehicles can be recycled? While it's not like taking a handful of AA batteries down to the local supermarket's recycling bins, the general idea remains the same. Almost every electric vehicle on the road uses lithium-ion or nickel metal hydride batteries, of which the vast majority of both can be recycled. In fact, in the case of nickel metal hydride batteries the entire battery can be recycled, while some 90% of lithium-ion are able to be used again elsewhere once broken down.

Batteries with some life left in them will be used on portable power packs for other EV owners, while those that are absolutely at the end of their lives will be ground down into a fine powder, allowing the raw materials to be extracted. From there they'll be used to create new batteries, and the cycle begins again.
Are Electric Cars Worth More as Scrap?
The scrap value of an electric car, just like an ICE model, depends on a number of factors, not least the specific make, model and age of the car in question. However, there are a couple of components found in electric vehicles that may help boost your quote into the upper echelons that you perhaps didn't expect.

First off is the amount of copper you'll find within an EV. A particularly ductile metal, copper is essential to keep electric vehicles running and the majority is found within the electric motor. Additionally, the batteries themselves hold a significant value. While the electric vehicle market is growing all the time, it is still very much in its infancy, and as a result items such as batteries hold a strong market value and can seriously help boost your quote above that of a traditional car.
How do you scrap an electric car?
Scrapping an electric car, from your point of view as a customer, is no different to that of an ICE vehicle. Simply pop your details – reg number and postcode – into our quote generator and let our team do the leg work for you. Within a minute you'll be given an unbeatable quote for your car and we'll even come and get your car collected from you absolutely free of charge.