On this page:
If you've been in the unfortunate position of having a written off vehicle in your possession, knowing what to do for the best can be difficult. Insurance companies can be quick to offer average quotes for your damaged vehicle, and finding a serious buyer for a category vehicle can be tricky. To help you understand your options, National Scrap Car has put together a guide on insurance write-offs and what each category means. Plus, you can get a top quote for your damaged vehicle with our smart quote tool. We've also put together a guide on accepting a buy back offer.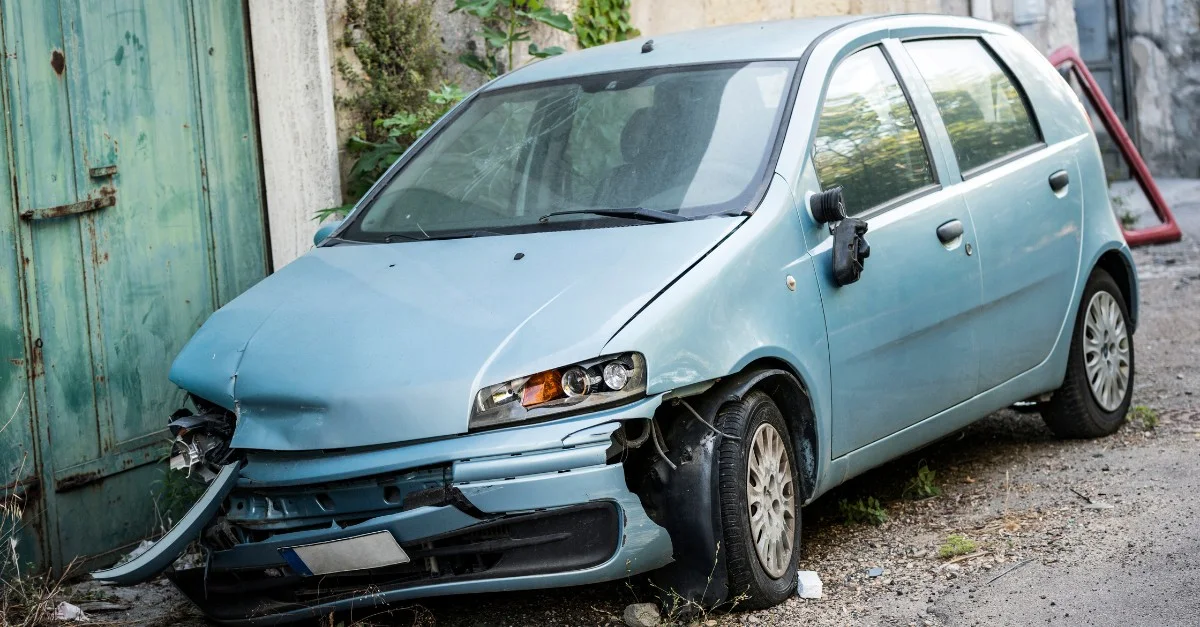 Write-off Categories
Cat S
Previously known as Category C, Category S (Cat S) is the title given to a vehicle that has sustained structural damage that exceeds the value of the vehicle. This can include damage to the side panels, rear or front of the vehicle, as well as suspension and chassis. However, if repairs are carried out a Category S vehicle can return to the road or be sold on with the Cat S title.
Cat N
Previously known as Category D, Category N (Cat N) is the title given to a vehicle that has sustained non-structural damage, for example: engine issues, faulty seats or electrical problems. A Cat N vehicle will have no structural damage and therefore will be deemed as better to repair or salvage than to write-off. Similarly to a Cat S vehicle, a Cat N car or van can return to the road, or go on to be sold once all necessary repairs have been completed.
Cat B
Category B (Cat B) is given to a vehicle that has sustained damage beyond repair. The vehicle is deemed as un-roadworthy and the body of the vehicle has to be crushed. However, you are allowed to salvage any parts (if they can be salvaged) before the motor is destroyed. More often than not, a Category B vehicle is treated the same way as a Category A vehicle.
Cat A
Category A (Cat A) is the highest category a vehicle can be assigned. Put simply, a vehicle that is declared as Cat A has sustained too much damage and cannot be repaired or salvaged. The vehicle can never return to the road and the entire vehicle has to be crushed.
Salvage Category FAQs
What is an Insurance Write-off?
An insurance write-off refers to a vehicle that has been involved in an accident and has sustained so much damage that the vehicle is deemed too expensive to repair against what the vehicle is worth. You can still receive a decent price for your written off or damaged vehicle, as regardless of the condition it will still hold value.
Can I Buy My Insurance Write-off Back? 
If you've been in an accident and your insurance company believes that the cost of repairing your vehicle is greater than its pre-accident value, it's likely they will deem the vehicle a write-off and offer you a quote for it. However, you don't always have to accept the offer from the insurance company, in some circumstances you may be able to buy it back and either sell it or scrap it yourself. 
Can I Sell a 'Category A' Vehicle?
There is no law against selling a Category A vehicle, however they are hard to sell on as they are severely damaged beyond the point of repair or salvage. Category A vehicles by law, can never return to the road and can not be salvaged for parts. Many online platforms such as Auto Trader do not even allow Category A vehicles to be advertised, so if you're considering selling or purchasing a Category A vehicle, it's best to look at other options, such as scrapping your car.
Can I Scrap My Cat Car?
You can scrap your vehicle regardless of what category title it has been given. Typically, you will get a better price for scrapping than you will by selling privately. This is because scrap and salvage buyers have the expertise, knowledge and experience of dealing with damaged vehicles.
Does Cat C affect insurance?
If you have a cat c vehicle that you want to keep, it is still possible to get it insured after significant damage repairs have been completed. The main thing that you will be affected by as a result of a cat c category is insurance companies will be a lot more likely to charge a higher premium due to the fact you are considered high risk.
Car Insurance Write-off Calculator
Sometimes, the quote from an insurance company can be fairly average, and you may feel pressured to accept this offer. However, at National Scrap Car, we feel you should get the price you deserve, regardless of the condition of your vehicle, that's why we've created an instant scrap comparison tool so you can find the best price out there. Simply enter your postcode and registration number into the form above and choose your quote in just 60 seconds.