Once simply the performance and racing arm of SEAT, CUPRA now stands out on its own, producing high performance cars that once lived within the SEAT stable. While still relatively new, CUPRAs are starting to work their way into our figures, and we still see a steady stream of some of the older Cupra-badged SEATs of yesteryear. So if your CUPRA is finally giving up the ghost, what should you do? Luckily, National Scrap Car is here to guide you through how to get rid of your problem car.
Common Reasons for Scrapping a Cupra
Scrapping a CUPRA can happen for a range of reasons, and at any time. One of the most common causes is getting caught out on the road – with that much power at your disposal, mistakes can happen and your CUPRA might end up in need of repairs that are simply uneconomical. There's also wear and tear damage, which may not affect CUPRA cars just yet unless they've been driven especially hard. On the other hand, we occasionally see cars come to us in good condition when their owners are after some fast cash or a change of lifestyle.
Whatever your reason is for wanting to scrap your car, National Scrap Car is here to make the entire process as easy and pain-free as possible. Not only will you get a free quote from us that reflects the current market rate for scrap, but we also offer free car collection. Read more, find out when the right time to scrap your car for money is.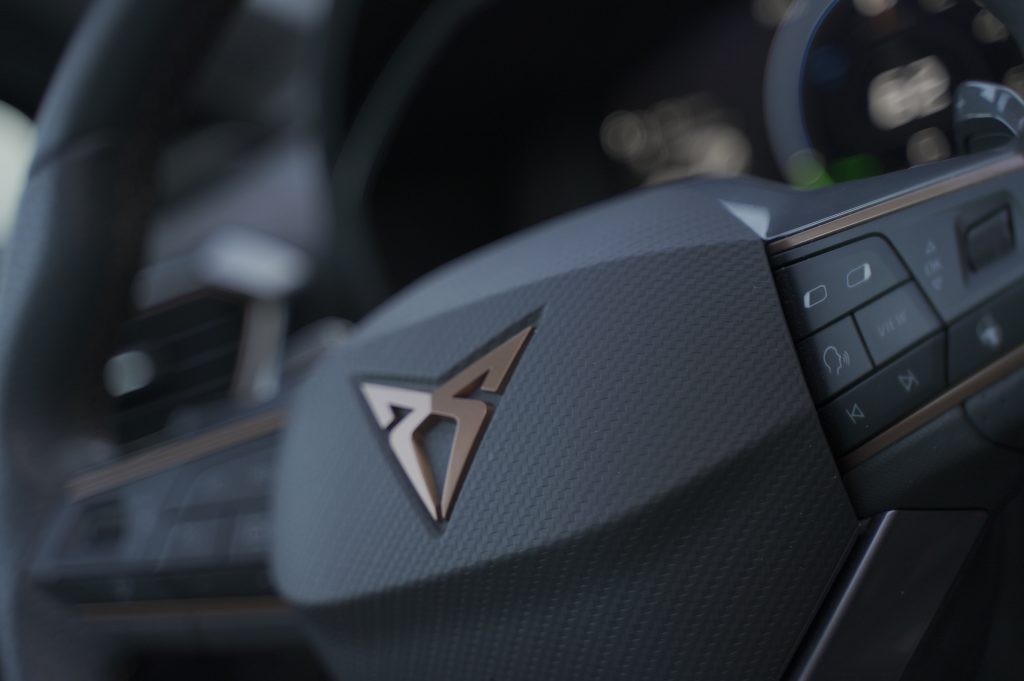 Most Scrapped Cupras
With CUPRA still being a fledgling brand, we have included SEATs bearing the Cupra moniker – a symbol of higher performance such as BMW's M-division or Vauxhall's VX range. As a result there's no shocks when we see the Leon top the charts here, with the Leon Cupra being so popular it spawned its own motorsport series in the mid-2000s. Only four models with the CUPRA styling have recently been scrapped through National Scrap Car, with the Formentor getting the nod as the first without the SEAT badge, but as time goes on you can expect this list to feature more and more genuine CUPRA entities.
SEAT Leon
SEAT Ibiza
Formentor
SEAT Ateca
Find out more on scrap car collection or scrap your or BMW, Volkswagen or Ford motor.
How Much is My Cupra Worth?
Predicting how much any car will be worth as scrap, let alone a CUPRA, is a difficult task. Each individual quote is determined by a wide range of factors, with a starting point decided upon by the weight of the car. With scrap merchants most interested in how much metal they can take from it, the heavier it is, the more of those raw materials they'll have to get stuck into.
Aside from the metal, you can also see your quote rise when you take into consideration the condition, make and model, age and mileage of your car. If your CUPRA is still on the young side or has a fair few parts on it then you could find that it can catch an even better price. For a more detailed breakdown on how your quotes are made,a handy list of FAQs can be found here.

To find out just how much your CUPRA could be worth, use our free online tool, where you'll be given a quote in less than 60 seconds. All you need to do is give us your postcode and car registration details and we'll do the rest. What's more, with collections available up and down the country, we can also come and collect the car from you, at no cost to you, meaning all that's left for you to do is work out what to do with the money when it lands in your account.
CAN I SCRAP MY ELECTRIC CUPRA CAR?
Yes, you'll be pleased to hear that it's possible to scrap all sorts of vehicle. The great news about electric cars or even hybrid cars is, you'll likely receive a higher price for scrapping your electric CUPRA car. This is because electric and hybrid vehicles contain more copper, boosting the total scrap value. Electric car batteries are also worth a pretty penny because there's low supply but high demand.