National Scrap Car offer complete coverage across the UK for all hybrid car models. We collect for free and find you the best price nationally for your hybrid vehicle.
✅ Compare prices from different buyers in your area
✅ Get better offers if your hybrid car is salvageable
✅ Fast and easy pickup across the UK from your driveway or garage
✅ Trusted by hundreds of customers – rated on average 4.9 out of 5.
Hybrid cars have been around for a while, with Toyota's Prius hitting the Japanese market as long ago as 1997! Nowadays, they're a much more common sight on roads around the world, including here in the UK, with self-charging and plug-in models built by many different manufacturers. However, hybrid cars remain somewhat of a mystery to many drivers, particular when it comes time to dispose of them at the end of their life. Here, National Scrap Car will explain what happens to your hybrid car when you sell it as scrap or salvage.
Hybrid car online quotes
Getting a scrap quote for your hybrid car is quick and easy. Take just 60 seconds to give us your vehicle's registration and your postcode so we know the make and model and which buyers operate in your part of the UK.

We accept the following issues with hybrid cars:
• Damaged or broken hybrid cars
• MOT failures and un-roadworthy vehicles
• Non-starters
• Insurance write offs (Cat A, B, C, D, N, S)
• Uneconomical cars needing repairs
• Business and fleet vehicles
• Salvageable vehicles
• Part exchanges
When you get your quote, you may be asked to provide additional details about the car such as the engine status, mileage and other damage. By providing more details we'll try and get the best possible price from our affiliated buyers.
Hybrid scrap car value
Hybrid cars became popular initially due to their improved fuel efficiency and strong resale value. It is always our mission to get you the best possible price for your hybrid no matter its condition or location. Your hybrid could be scrapped if it is beyond repair and no seller can be found for your specific make and model. In this instance the vehicle will be fully recycled and the batteries disposed of safely. The engine and other core components will be scrapped. When scrapping, your hybrid's value is based purely on its weight; heavier vehicles are worth more.
If you have a more recent hybrid model and the car can likely be repaired then we'll try and find a reputable buyer from our network of professionals. Unlike scrapping, where the car is 'destroyed', car salvaging means the vehicle could potentially be fixed or stripped for parts.
What influences your hybrid car's value?
| | | |
| --- | --- | --- |
| ℹ️ Battery status | ℹ️ Crash damage | ℹ️ Fixtures and fittings |
| ℹ️ Insurance write off | ℹ️ Make and model | ℹ️ Scratches and dents |
| ℹ️ MOT status | ℹ️ Mileage | ℹ️ Alloy wheels |
We'll make sure to ask you about these details at the time of booking. We may even ask for you to send in pictures of your vehicle and this can easily be done via email and WhatsApp. Car salvaging nearly always helps you get more cash for your hybrid than if it was scrapped.
---
Hybrid Car Collection
We make the collection of your hybrid car simple. Our network of authorised collectors will arrange a convenient time to pick up your car from wherever it is. The collector will do a quick inspection and safely load the car for transport. You won't need to be present but the collector will need any sets of keys and preferably the registration document (V5C/2).
The collector will guide you on informing the DVLA your hybrid car is off the road and if necessary assist you with obtaining a Certificate of Destruction (CoD).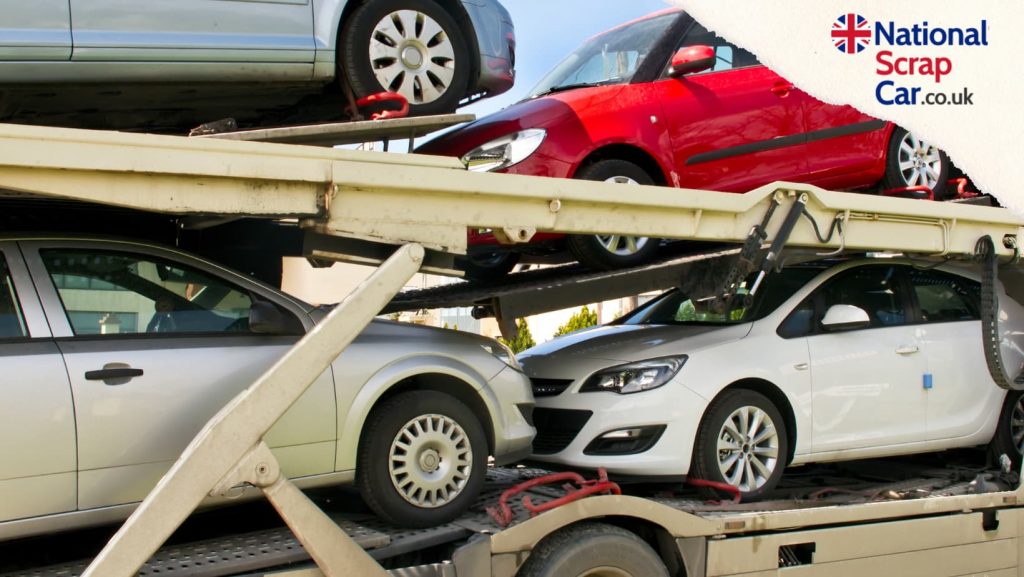 ---
Hybrid Car Makes and Models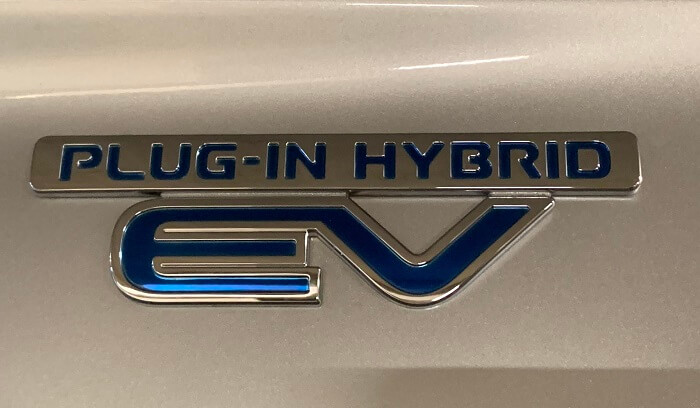 As we move towards the 2030 deadline for new ICE (internal combustion engine) car sales, hybrids of all types have been a popular choice for drivers. Combining the traditional diesel or petrol engine with an electric motor, hybrids offer greater fuel economy and greener credentials than non-hybrid models. Hybrids will continue to be sold as new until 2035 so they're still a popular choice for drivers.
Most auto makers offer hybrid models with the KIA Niro, Toyota Yaris and Ford Kuga being popular as hybrid models. And other makers have dedicated hybrid models like the Honda HR-V and Toyota Prius.
The main variation with hybrids is whether it has the plugin option for battery charging (a PHEV) or whether it self charges from engine and brakes being applied.
Hybrid Car Scrapping FAQs
Can You Scrap A Hybrid Car?
Yes, hybrid cars can be scrapped but the process works slightly differently to how a regular internal combustion engine car would work. While these motors do still use a traditional engine, they also contain a battery. Obviously, these aren't your standard AA battery in size or power level, so disposing of them must be done with great care. Electric batteries that are used in hybrid and fully electric cars are lithium-ion based, which makes them extremely volatile if handled inappropriately. Only professionally trained scrap and salvage specialists will have the knowhow and equipment to remove and dispose of these batteries both safely and in an environmentally friendly manner.
How Are Hybrid Car Batteries Recycled?
While recycling these batteries is absolutely possible, the process of doing so is still relatively new meaning that it's quite difficult and unrefined at this point in time. Once the batteries are removed from the car and made safe so as not to cause a fire or explosion (a very real threat when working with lithium ion devices) they will have their materials separated so that they can be reused.

This is done using a method known as leaching, which focuses on obtaining the lithium element of the battery while the other metallic elements are smelted down to their raw format. This allows both materials to be reused, either in future battery production, or something else entirely.
Are Hybrid Cars Worth More As Scrap?
The price of scrap metal varies from car to car, even when you're only talking about cars with a traditional petrol or diesel engine. Their value is often calculated primarily based on their overall weight, so it's unlikely that hybrid cars will be worth much less, or much more, than their fossil fuel counterparts. However, they might be worth more than fully electric cars as some of the most sought after components of vehicles, like the engine and catalytic converter, aren't present in those.

In fact, since hybrids have everything a standard car has plus a large electric battery, you might find that some scrap dealers will offer you a higher price!
How Do You Scrap Your Hybrid Car?
Scrapping your hybrid car is a process made simple with National Scrap Car. All you need to do is give us a few basic details either over the phone or online and we'll do the rest. That includes finding you the best price, putting you in touch with the buyer and arranging the collection of your vehicle for free.

Once the buyer has your car, they'll begin breaking it down and separating out the materials, just like they will do with the battery, so that the various metals, plastics and fabrics can be recycled or put to good use directly in other cars.