On this page:
BMW is one of the most respected German vehicle manufacturers, known for their fleet of luxury cars with the signature kidney grille. Hundreds and thousands of BMW models are rolled out across the UK every year, and thousands also end up being scrapped. Find out why BMWs end up on the scrap heap, how much your BMW could be worth and which models are the most scrapped.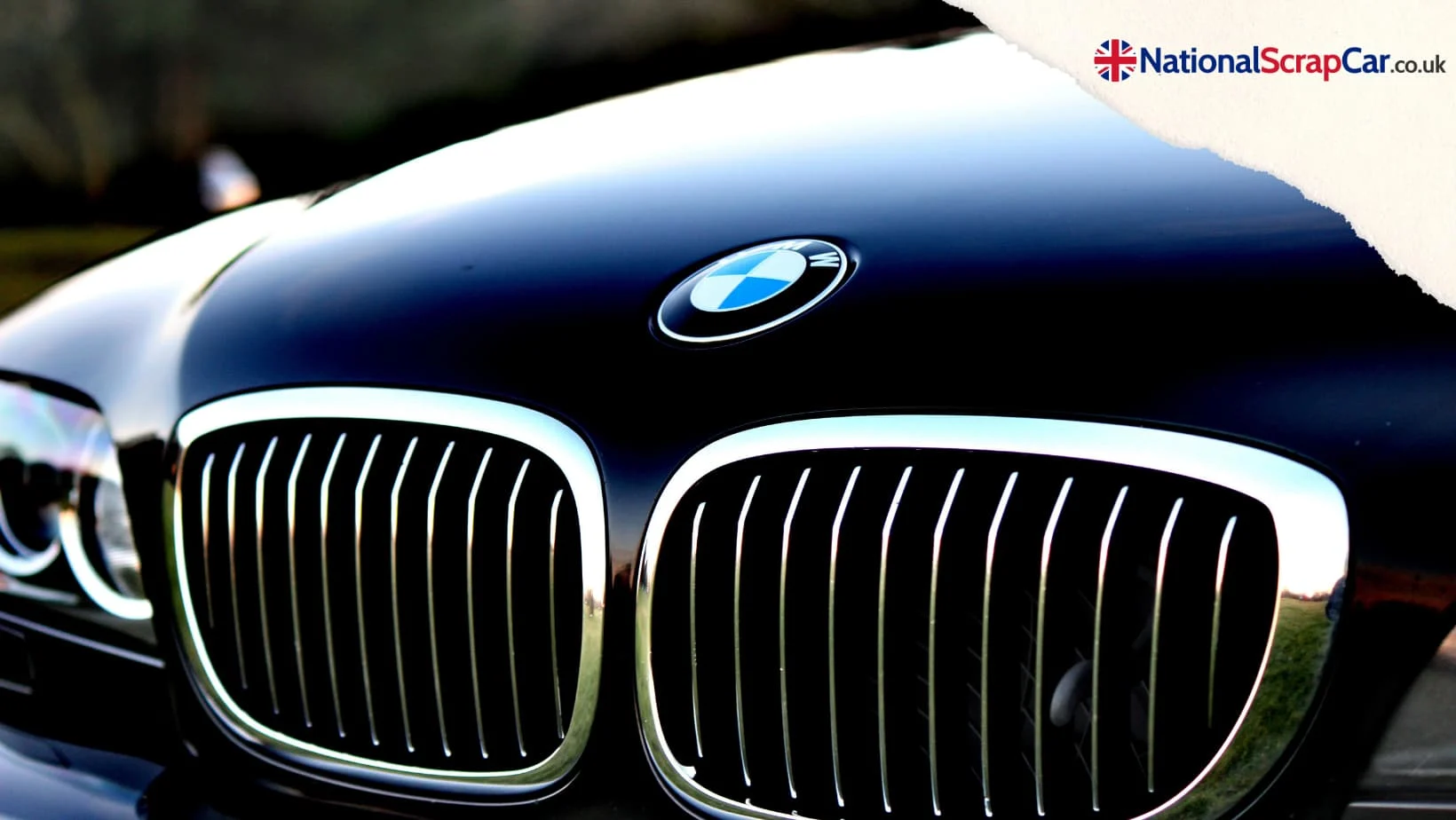 Reasons for Scrapping a BMW
There are a number of reasons why BMWs get scrapped. It could be down to financial factors, perhaps the cost of running or repairing the vehicle outweighs what the BMW is worth. It could be down to a failed MOT, faulty parts, excessive damage or even a total write-off. Some older BMW models may have encountered problems with the timing chains, causing issues with the engine.
On the other hand, It could just be time for a change, maybe a downsize or upgrade is due, or perhaps some extra profit is needed. Some BMWs are scrapped as it's a quick and simple solution. The second hand car market for used BMWs is quite big, so finding the right buyer for a used BMW can be difficult, that's why scrapping is such a great alternative. Read more, find out when the right time to scrap your car for money is.
Scrap My BMW
As of last year, BMW sits firmly as the third most popular car brand in the UK, being topped by Ford and Volkswagen. With millions of models on the road worldwide, it's no surprise that a large number end up being scrapped every year. The most sold model across the country in the past 12 months is the BMW 3 Series – it's also the most scrapped. Following the 3 Series is the BMW 1 Series and BMW 5 Series. See the full list below:
BMW 3 Series
BMW 1 Series
BMW 5 Series
BMW X5 D Sport
BMW X3 D Se
Our most scrapped list also includes the BMW Z series and the X3 Sport.
How much is my BMW Worth?
The value of your BMW motor will depend on a few factors. The make and model, alongside the age, condition and weight of your vehicle will give a good indicator of how much you could get for your BMW. How much scrap metal is priced in the market can also influence the value. Even if your BMW is severely damaged or missing parts, you'll still be able to fetch a decent price for it. Read more and find out how to scrap your vehicle for the most money or get your free car valuation today. Have any questions? Get in touch with one of our sales representatives to find out more.