On this page:
Smart cars were once an unusual, even comedic, sight on the UK's roads, but in recent years have developed into a respectable brand. Therefore, there are now quite a lot of them licensed in Britain, and as individual Smart cars reach the end of their life, they're scrapped – often by one of our scrap buyer partners!
Common Reasons for Scrapping a Smart Car
Smart cars can be scrapped for any reason. Accident damage can leave them in need of significant repairs that could cost more than the car itself is worth. Wear and tear after years of hard driving and clocking up tens of thousands of miles will cause any car's parts to deteriorate, often resulting in the motor being scrapped. Sometimes, we even help to sell cars that are in near-perfect condition when drivers simply want to make some fast cash or no longer need their car. Whatever your own personal circumstances, National Scrap Car can help you sell your Smart car. Not only will you get a free quote from us that reflects the current market rate for scrap, but we also offer free car collection. Read more, find out when the right time to scrap your car for money is.
Are Smart Cars Reliable?
This make of car was named 'Smart' because it was born from a collaboration between Swatch Watches and Mercedes. This could be a factor leading to Smart cars to be considered by some as unreliable, since Mercedes are not known for their reliability either. In fact, you can see a particular model of Mercedes has unfortunately made its way to first position for this recent list of most unreliable cars. However, the Smart car has avoided the list.
Always make sure you're collecting a wide range of opinions from different sources when researching a specific car model for purchase.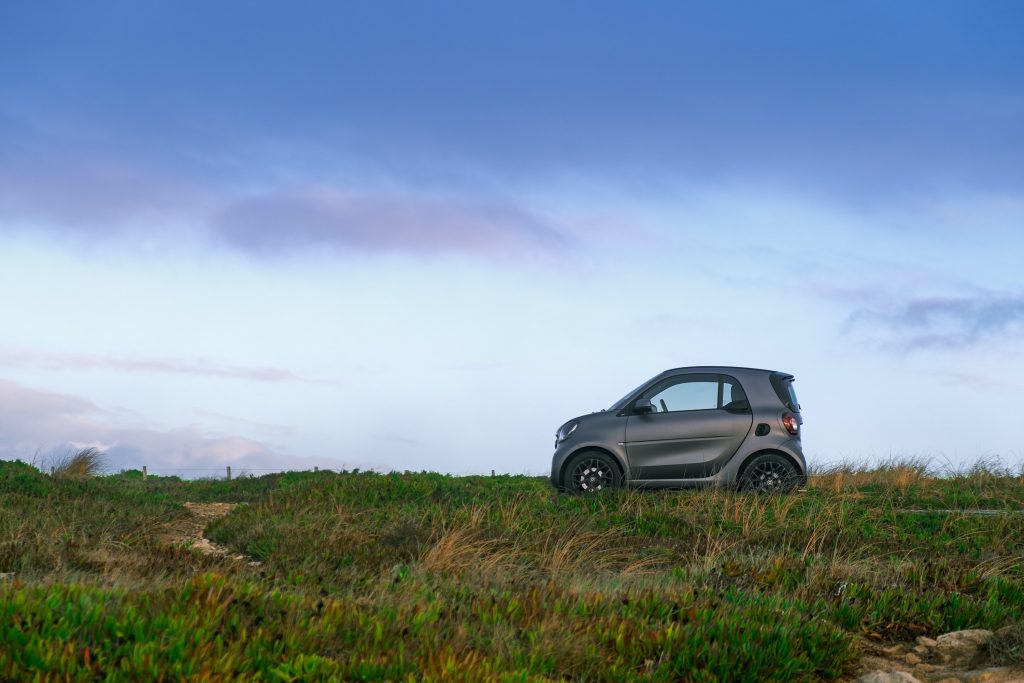 Scrap Car Collection – Most Collected Smart Car Models
The classic Smart car, the ForTwo, was the most-scrapped model here at National Scrap Car, perhaps down the vast numbers that have been sold. If you want to sell your ForTwo – or any other model of Smart car – then look no further than National Scrap Car. It doesn't need to be in good condition. In fact, it doesn't even need to run at all! Take a look at the top five most scrapped models below.
ForTwo
City
ForFour
Roadster
EQ ForFour
Find out more on scrap car collection or scrap your Audi, Ford or BMW motor.
How much is My Smart Car Worth?
A scrap car valuation is typically generated based on the motor's weight, but there are several other factors that need to be factored in before arriving at a final figure. The make and model, age, mileage and overall condition of the car will also be factored in. National Scrap Car will find you the best deals from licensed, professional dealers and we'll even arrange for them to collect your car, free of charge. Read more and find out how to scrap your vehicle for the most money or get your free car valuation today. Have any questions? Get in touch with one of our sales representatives to find out more.
CAN I SCRAP MY ELECTRIC SMART CAR?
Yes, you'll be pleased to hear that it's possible to scrap all sorts of vehicle. The great news about electric cars or even hybrid cars is, you'll likely receive a higher price for scrapping your electric SMART car. This is because electric and hybrid vehicles contain more copper, boosting the total scrap value. Electric car batteries are also worth a pretty penny because there's low supply but high demand. SMART offer a fairly extensive range of electric and hybrid vehicles, catering to all budgets.