On this page:
Is your Lacetti lifeless? Have you crashed your Cruze? Maybe your Matiz won't move? In any of these cases, no matter what Chevrolet you currently own, National Scrap Car has the tools and the expertise to ensure that you get the very best price in the fastest possible way. Even if your Chevy is still in working condition, we'll be able to ensure you get every penny that your car is worth.
Common Reasons for Scrapping a Chevrolet
Scrapping cars, no matter the make, can happen for a multitude of reasons, and you don't have to have a car sitting rusting away on your driveway for it to be an option for you. Here at National Scrap Car, we have seen cars come in through our doors suffering from everything from irreparable damage from an accident or having uneconomical repair bills hanging over them, to cars that just don't make sense for their current owners to keep. Maybe they need a newer car as their Chevrolet is reaching the end of its life, or they simply need a bigger car as soon as possible.
Scrapping with National Scrap Car is a quick and simple way to get some cash in the bank to put towards a newer car that suits your new situation. Not only will you get a free quote from us that reflects the current market rate for scrap, but we also offer free car collection. Read more, find out when the right time to scrap your car for money is.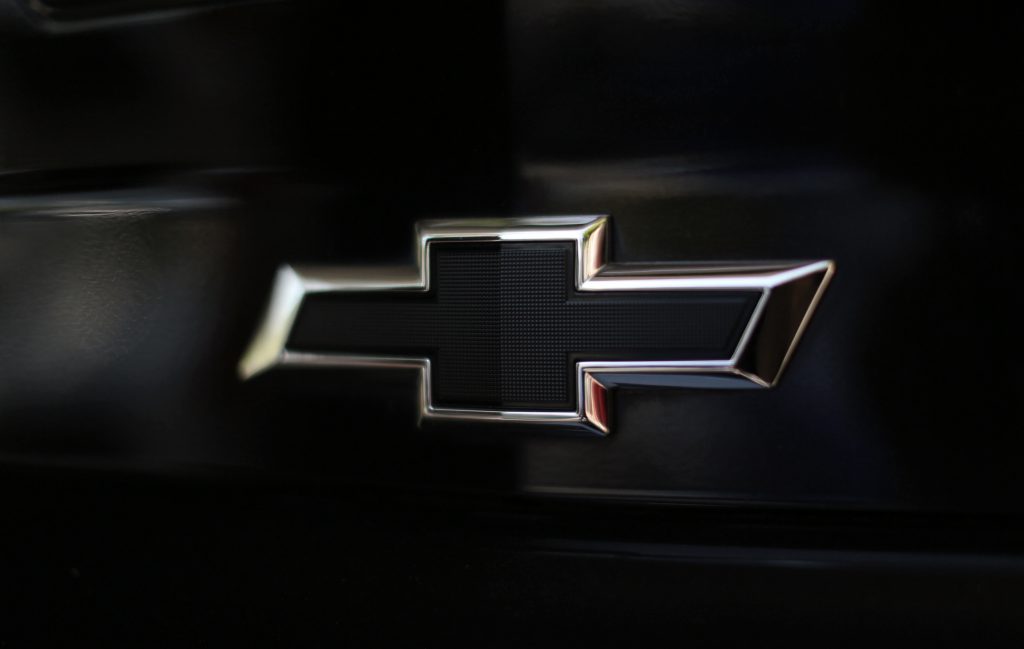 Scrap Car Collection – Most Collected Chevrolet Models
While your first thought of Chevrolet may be big and American, here in the UK they were more known for smaller cars with a distinctly Korean flavour to them, having taken over and later rebadged the Daewoo fleet. Such was the influence that four of the top five cars can directly trace their development back to Daewoo, and two of those were just renamed versions of each other (the Matiz becoming the Spark, the Kalos becoming the Aveo).
Chevrolet Matiz
Chevrolet Aveo
Chevrolet Kalos
Chevrolet Spark
Chevrolet Captiva
Find out more on scrap car collection or scrap your Audi, Ford or BMW motor.
How Much is My Chevrolet Worth?
The value of a scrap car is dependent on several different parameters. As a base, the price will be worked out based on the age, make and model of your Chevy, as well as its current condition. From there, mileage, previous owners, interior condition and what fuel it runs will also play a part – although Chevrolets do tend to hold their value relatively well in any case.
For any other questions you may have with regards to the value of scrap vehicles, we've put together a handy list of FAQs here. If you want to know more about what makes a difference to your scrap price, we've put together a guide of everything you need to know about scrap value.
Get in touch today to find out just how much your Chevrolet could be worth or use our free quote tool to receive your quote in a matter of moments. With collections available up and down the country, at no extra cost to you, selling through National Scrap Car couldn't be easier.
CAN I SCRAP MY ELECTRIC CHEVROLET CAR?
Yes, you'll be pleased to hear that it's possible to scrap all sorts of vehicle. The great news about electric cars or even hybrid cars is, you'll likely receive a higher price for scrapping your electric Chevrolet car. This is because electric and hybrid vehicles contain more copper, boosting the total scrap value. Electric car batteries are also worth a pretty penny because there's low supply but high demand. Chevy product a few hybrid and electric models. They even dubbed their 2023 Bolt EV as 'America's most affordable EV'.