On this page:
With the number of INFINITIs on UK roads skyrocketing around 2009, it makes perfect sense that we're now seeing a larger number arriving at our scrapyards, too. So, how much could you get for your Infiniti if it was to join the others on the scrap heap? Find out below…
Common Reasons for Scrapping an Infiniti Car
As a luxury car brand, IFINITI owners may be averse to the idea of scrapping their motor. However, there are many situations where selling it as scrap is the best option. If your IFINITI has been damaged in a crash and suffered enough damage to deem it a write off, then turning to National Scrap Car could be the most profitable solution for you. Similarly, if an IFINITI has been driven hard and fast for a number of years, wear and tear will undoubtedly be an issue. Once again, repair fees could be exorbitant, so selling for scrap will make you some cash instead of costing you. We do also see cars coming to us in relatively good condition. This is often because drivers want to make money in a hurry or no longer need their motor. Whatever your reasoning, National Scrap Car can have your car sold in no time at all. Not only will you get a free quote from us that reflects the current market rate for scrap, but we also offer free car collection. Read more, find out when the right time to scrap your car for money is.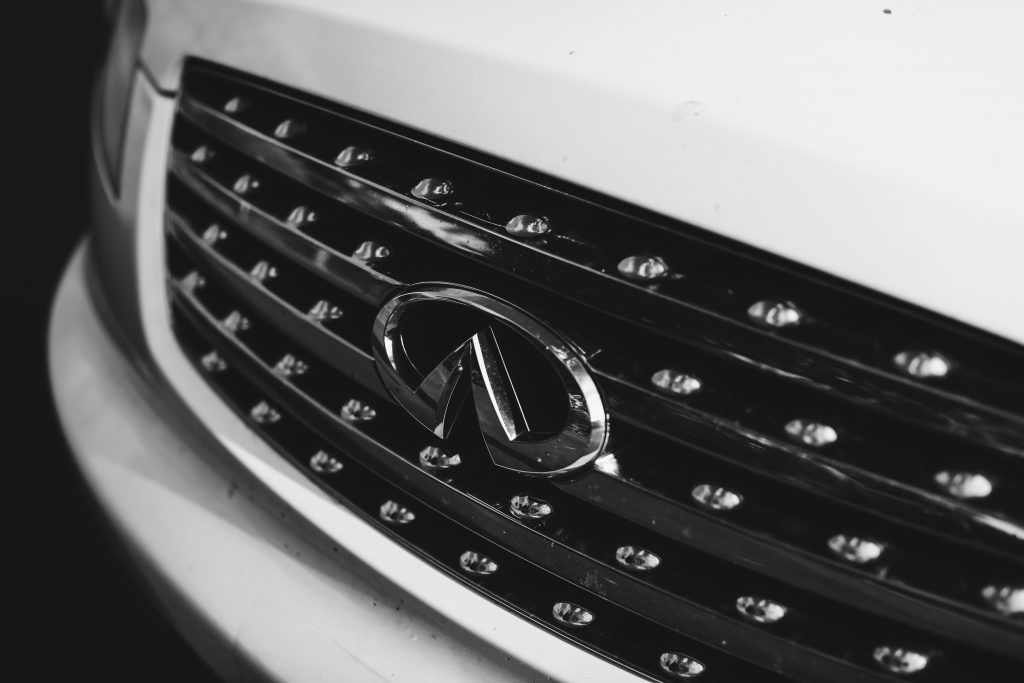 Scrap My Infiniti
INFINITI's saloon, the Q50, was the manufacturer's most scrapped model with us, but it's important to remember that we will take any motor, no matter what nameplate is attached to it. The same can be said for the condition of the car – we'll even take non-runners! Read on for the full top-five breakdown of the most scrapped INFINITIs.
Q50
Fx30
M35h
G35
Q30
Find out more on scrap car collection or scrap your Audi, Ford or BMW motor.
How Much is My INFINITI Worth?
An Infiniti's scrap value is calculated based on several factors, the most significant of which is its weight. Bigger, heavier cars are generally worth more until extra influences are taken into account. These include the make and model, age, mileage and overall condition of the motor. National Scrap Car will help you sell your car as scrap or salvage no matter what state it's in and we'll even arrange for it to be collected from you at no extra cost. Our expertly operated Authorised Treatment Facilities (ATFs) know how to make the most of any old car, meaning you'll get your money's worth from every inch of your Infiniti. Read more and find out how to scrap your vehicle for the most money or get your free car valuation today. Have any questions? Get in touch with one of our sales representatives to find out more.
CAN I SCRAP MY ELECTRIC INFINITI CAR?
Yes, you'll be pleased to hear that it's possible to scrap all sorts of vehicle. The great news about electric cars or even hybrid cars is, you'll likely receive a higher price for scrapping your electric INFINITI car. This is because electric and hybrid vehicles contain more copper, boosting the total scrap value. Electric car batteries are also worth a pretty penny because there's low supply but high demand. INFINITI currently make a selection of luxury all electric and hybrid vehicles.