On this page:
SsangYong might not be a household name, but their cars are on British roads in good numbers. As the brand continues to grow, so does the SangYong population within our scrapyards. National Scrap Car will take your SsangYong off your hands no matter the state it's in and get you the best price for it, too!
Common Reasons for Scrapping a SsangYong
SsangYong cars can end up on a scrap for any of the same reasons other motors might. Crash damage can result in a repair job being financially unviable and wear and tear can chip away at a SsangYongs components until the car grinds to a halt. We also scrap cars that are in relatively good condition, where drivers simply want to make some fast cash or change their lifestyle. Whatever your reason, scrapping with National Scrap Car is always an option and can give you a quote in under 60 seconds. Not only will you get a free quote from us that reflects the current market rate for scrap, but we also offer free car collection. Read more, find out when the right time to scrap your car for money is.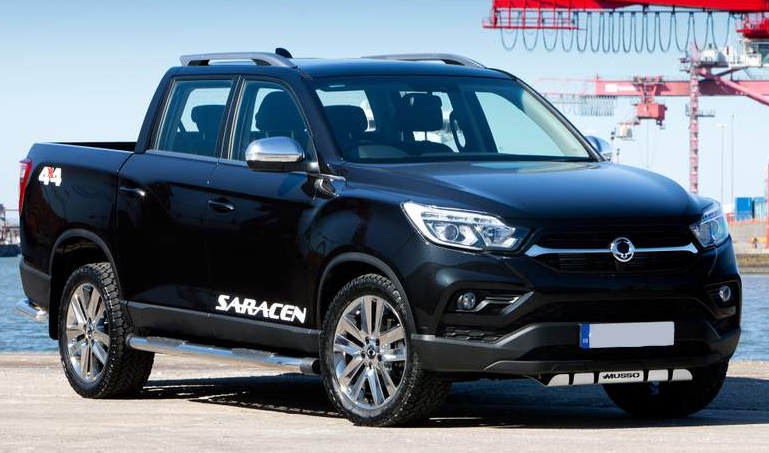 Scrap My SsangYong
The Rexton was the most scrapped SsangYong model on our system, followed by the Rodius, with the Kyron rounding out the top three. If you have a SsangYong that's ready to be part of our statistics, National Scrap Car can help you sell, too. Take a look at the top five most scrapped SsangYong cars below.
Rexton
Rodius
Kyron
Korando
Tivoli
Find out more on scrap car collection or scrap your Audi, Ford or BMW motor.
How Much is My SsangYong Worth?
The value of your SsangYong depends primarily on the weight of the car, but also the make and model, age, mileage and condition that it's in. But remember, whether it's in perfect working order or it won't even start, we can take your motor off your hands and get you the best deals for it. We've gone into more depth to explain how to scrap your vehicle for the most money or get your free car valuation today. Get in touch with one of our sales representatives to find out more.
CAN I SCRAP MY ELECTRIC SSANGYONG CAR?
Yes, you'll be pleased to hear that it's possible to scrap all sorts of vehicle. The great news about electric cars or even hybrid cars is, you'll likely receive a higher price for scrapping your electric SsangYong car. This is because electric and hybrid vehicles contain more copper, boosting the total scrap value. Electric car batteries are also worth a pretty penny because there's low supply but high demand. SSangYong offer a pretty extensive range of electric and hybrid cars.