Isuzu is perhaps best known for its commercial vehicles, including buses and lorries, but they also produce a range of pick up trucks and SUVs. As such, when their mechanical lives come to an end, we see many Isuzu motors arriving at our Authorised Treatment Facilities (ATFs) to be scrapped.
Common Reasons for Scrapping an Isuzu
Isuzu cars or commercial vehicles could be scrapped for any of a number of reasons. Damage stemming from a crash, or maybe after facing some rough terrain in your off-roader, could cause any Isuzu to be written off. Wear and tear, either from age or intense driving, is also likely to result in mounting maintenance fees. If your car seems to be a bottomless money pit, selling it as scrap with National Scrap Car might be the best way to turn a potential loss into guaranteed profit.
Whatever your reason is for wanting to scrap your Isuzu, National Scrap Car is here to make the entire process as easy and pain-free as possible. Not only will you get a free quote from us that reflects the current market rate for scrap, but we also offer free car collection. Read more, find out when the right time to scrap your car for money is.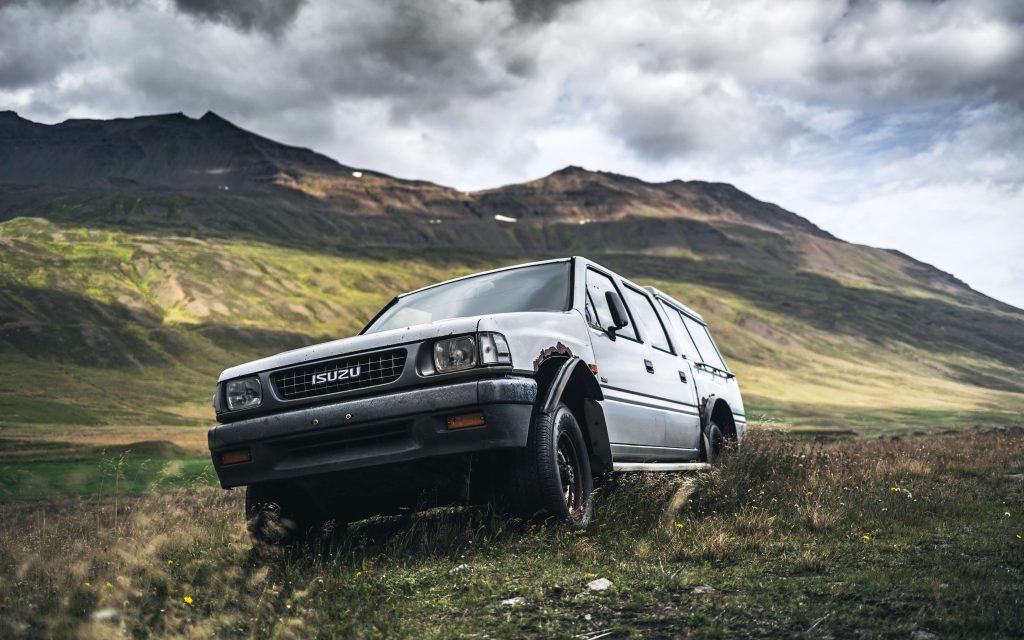 Scrap My Isuzu
The Trooper was the model of Isuzu that we scrapped most often, followed by the Rodeo and with the manufacturer's trucks taking third-place. That's right – we also scrap commercial vehicles. Read on to learn the rest of our top-five most scrapped Isuzu motors.
Trooper
Rodeo
Isuzu Trucks
D-Max
Pickup
Find out more on scrap car collection or scrap your or BMW, Volkswagen or Ford motor.
How Much is My Isuzu Worth?
The value of any vehicle is determined primarily by its weight. Therefore, Isuzus should start off strong thanks to their larger-than-average size. There are further factors to consider though, including the make and model, age, mileage and overall condition of the car. When combined, a final valuation can be reached. Remember, the state of your motor doesn't matter to us. National Scrap Car will get it sold and we'll even arrange for one of our trusted, professional ATFs to collect it from you at no extra cost. Get your free car valuation today or get in touch with one of our sales representatives if you have any questions.
CAN I SCRAP MY ELECTRIC ISUZU CAR?
Yes, you'll be pleased to hear that it's possible to scrap all sorts of vehicle. The great news about electric cars or even hybrid cars is, you'll likely receive a higher price for scrapping your electric Isuzu car. This is because electric and hybrid vehicles contain more copper, boosting the total scrap value. Electric car batteries are also worth a pretty penny because there's low supply but high demand.