Is your old LDV van starting to get a little long in the tooth? Perhaps you're simply looking at swapping out your LDV for something a little different? In either case, scrapping may be the perfect option for you. Here at National Scrap Car we have the answers to questions you potentially didn't even know you yet had. Promising you the best price possible for your van and a hassle-free experience, let us talk you through the process.
Common Reasons for Scrapping an LDV
There are a wide range of reasons that can lead to your LDV being destined for the scrap pile. Even the most hardy of motors – and vans very much fit that description – have a shelf life, and even if you think your trusted LDV will keep you motoring on for eternity, general wear and tear will eventually catch up with it. You may also have some crash damage or need a mechanical repair that just doesn't make sense when you crunch the numbers. Alternatively, it could just be that you've reached a point where the van no longer works for what your day-to-day requirements ask for.
Whatever your reason, and whatever condition the van is in, National Scrap Car has buyers in all four corners of the country ready to come and get it from you. Not only will you get a free quote from us that reflects the current market rate for scrap, but we also offer free car collection. Read more, find out when the right time to scrap your car for money is.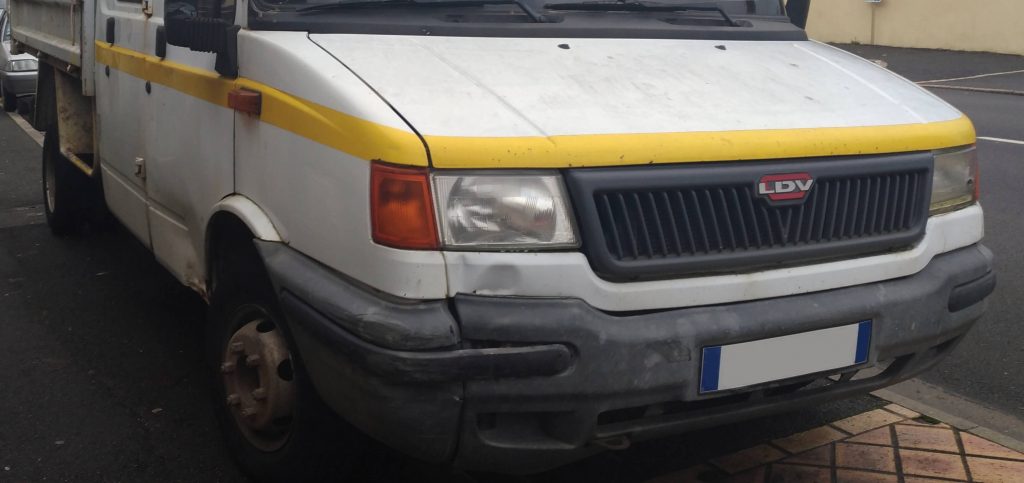 Most Scrapped LDVs
Although LDVs haven't been produced for well over a decade, their influence is still found on the road through the Maxus name. With Maxus now being a brand in its own right, it's no surprise to see the Maxus topping the charts when it comes to LDV models through our doors. It wasn't a dominant win, however, as the Convoy came in very close behind. Both the Maxus and Convoy accounted for over 90% of all LDVs that came through our books.
LDV Maxus
LDV Convoy
LDV Pilot
LDV Cub
Find out more on scrap car collection or scrap your or BMW, Volkswagen or Ford motor.
How Much is My LDV Worth?
Scrap values are predominantly based on the weight of the car or van being scrapped, the more metal there is the more its worth to a scrap dealer, but there are a number of other variables to take into account before the final figure is sent across. For starters, the make and model and age of your LDV will have an effect on the quote you may receive, and, of course, the overall condition of the van itself. Believe it or not, even the colour and time of year can also alter your given price.
If you want to know more about what makes a difference to your scrap price, we've put together a guide of everything you need to know about scrap value..
Whether selling for scrap or salvage, the National Scrap Car process is as simple as it gets, and you can get yourself a quote online in just a matter of moments via our online tool. So if you're thinking it's time to say goodbye to your LDV, start your journey today and find out just how much your van could be worth.