On this page:
Are you beginning to think that time is nearly up for your ageing Skoda? If so, then chances are that scrapping might be the best option available to you. Here at National Scrap Car, we have an expert team and nationwide network of buyers waiting to get you the best deal in a hassle-free way – let us talk you through the process.
Common Reasons for Scrapping a Skoda
There are a wide range of reasons that can see your Skoda making one final trip across to the scrap yard, from a physical problem with the car itself to situational changes for you as the owner. For example, your car may be suffering from a large repair bill following a mechanical issue or even damage from an accident, likewise you may just find that keeping the car no longer works for you – maybe you no longer require a car on a day-to-day basis, or perhaps you can't afford the upkeep anymore. There are any number of reasons that can lead a car to go down the scrap route, and National Scrap Car can help no matter what. Not only will you get a free quote from us that reflects the current market rate for scrap, but we also offer free car collection. Read more, find out when the right time to scrap your car for money is.
Are Skodas Reliable?
The Skoda brand consistently reaches the top of the dependability tables. The Telegraph had the Skoda as their top choice, for two years running. We've found this in-depth guide for if you're looking to read up on reliability of Skoda models.
Always make sure you're collecting a wide range of opinions from different sources when researching a specific car model for purchase.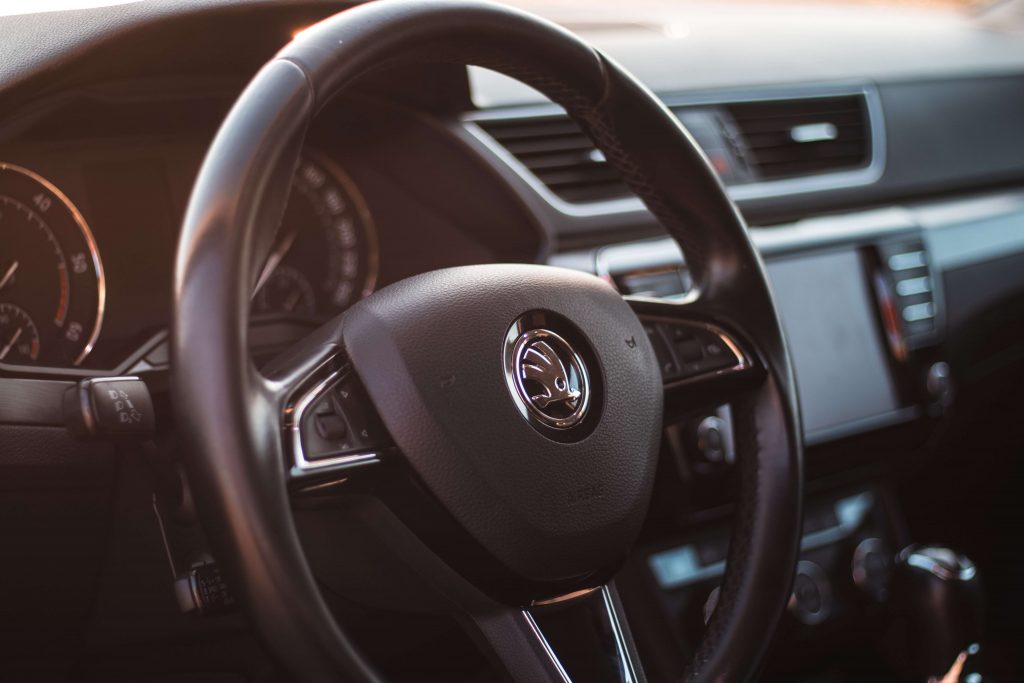 Scrap Car Collection – Most Collected Skoda Models
If you look hard enough when on the roads it won't be long before you see either a Fabia or an Octavia drive past, which is reflected in our figures, with the two models accounting for over 85% of all the Skodas that come through our doors. Such was the popularity of Skoda's small family car market, that two discontinued cars make it into our top five. The Felicia, which made way for the Fabia in 2001, is still the fifth most scrapped Skoda on our books, despite being out of production for over two decades.
Skoda Fabia
Skoda Octavia
Skoda Superb
Skoda Roomster
Skoda Felicia
Find out more on scrap car collection or scrap your Audi, Ford or BMW motor.
How Much is My Skoda Worth?
The value of a scrap car is worked out based on a number of different parameters. As a base, the price will be worked out on the weight of your car, before the age, make and model of your Skoda are taken into consideration, as well as its current condition. From there, mileage, previous owners, interior condition and what fuel it runs will also play a part.
If you have any more questions with regards to the value of scrap vehicles, check out our handy list of FAQs here.
To see how much your Skoda could be worth as scrap, get in touch today with the team, or use our handy online quote generator to receive your price in under a minute, and before you know it, your tired old car will be replaced with a nice lump sum in your bank account.
CAN I SCRAP MY ELECTRIC SKODA CAR?
Yes, you'll be pleased to hear that it's possible to scrap all sorts of vehicle. The great news about electric cars or even hybrid cars is, you'll likely receive a higher price for scrapping your electric Skoda car. This is because electric and hybrid vehicles contain more copper, boosting the total scrap value. Electric car batteries are also worth a pretty penny because there's low supply but high demand. Skoda offer a whole range of both electric and hybrid cars, and these make for great budget-friendly but practical options.