On this page:
Subaru may not be one of the UK's elite car manufacturers in terms of popularity, but the nation's roads are still populated with everything from the Imprezas to Outbacks. As such, many Subarus are also scrapped annually, whether that's because of wear and tear damage chipping away at their performance, damage caused by an accident or something else entirely. Whatever your reason, if you're planning to scrap your Subaru, sell it with National Scrap Car!
Common Reasons for Scrapping a Subaru
Subarus can be scrapped for a number of reasons. Severe damage after an accident (or minor damage, if it's in the wrong place) can write off any car, and worn-down parts from years of service can lead your Subaru to deteriorate drastically. At this point, it's important to decide whether to pay out for repairs or cash in before the car gives out. However, we also take in Subarus that aren't damaged when the owner simply wants to make some quick cash or no longer needs their motor. Regardless of your reason why, National Scrap Car will help you sell your Subaru. Not only will you get a free quote from us that reflects the current market rate for scrap, but we also offer free car collection. Read more, find out when the right time to scrap your car for money is.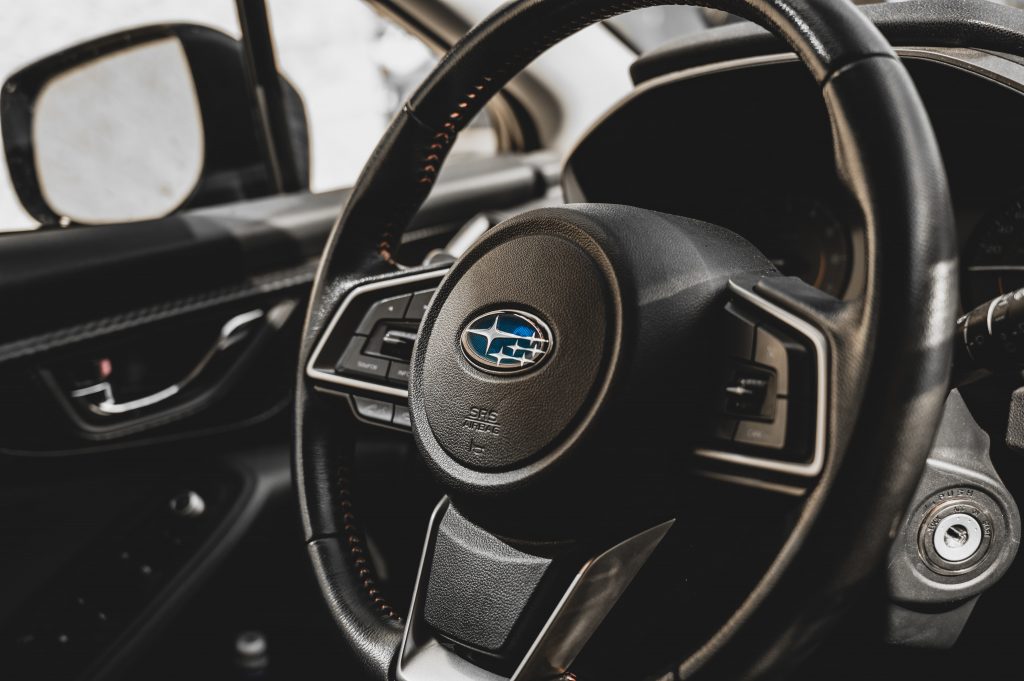 Scrap Car Collection – Most Collected Subaru Models
The legendary Impreza was our most commonly scrapped Subaru, with the Forester and Legacy rounding out the top three. Each and every one of these cars will have come to us in different states of disrepair, but they were all successfully sold with National Scrap Car! Check out our list below to see the remainder of the top five most scrapped Subarus.
Impreza
Forester
Legacy
Outback
Justy
Find out more on scrap car collection or scrap your Audi, Ford or BMW motor.
How Much is My Subaru Worth?
The basis of any valuation will be determined by the weight of your car, due to the amount of raw metal that can be extracted from it. However, other factors including the make and model, age, mileage and condition of your Subaru can have an impact on the offer you'll receive. No matter what state your car is in, National Scrap Car will get you top quotes to sell it as scrap – or salvage – and we'll even arrange collection at no extra cost. Read more and find out how to scrap your vehicle for the most money or get your free car valuation today. Have any questions? Get in touch with one of our sales representatives to find out more.
CAN I SCRAP MY ELECTRIC SUBARU CAR?
Yes, you'll be pleased to hear that it's possible to scrap all sorts of vehicle. The great news about electric cars or even hybrid cars is, you'll likely receive a higher price for scrapping your electric Subaru car. This is because electric and hybrid vehicles contain more copper, boosting the total scrap value. Electric car batteries are also worth a pretty penny because there's low supply but high demand. Subaru offer hybrid vehicles in their range, and as of 2023 they sell an all-electric model, the Subaru Solterra EV SUV.