Most people who are in the market for a new car will be looking for something that they can drive away as soon as the paperwork is in order and the keys have been handed over. Private buyers are unlikely to want a car that's going to need more money invested in it to get it moving, unless they're looking for something being sold dirt cheap as a long-term project. So, if your car doesn't run but you're desperate to sell it, what options are available to you? Selling it as scrap or salvage, of course! Find out how by reading on.
Or, cut to the chase and get a price for your motor right now from National Scrap Car. We find the highest offers from scrap dealers in your local area and allow you to choose the best deal for you, with free collection included as standard! That's right – no matter where you are in the UK, we'll get you a great deal for your car and can even have it picked up and taken away without costing you a penny. Give us a call on 0800 86 20 958 or enter your vehicle reg and postcode on our website to get your quote now!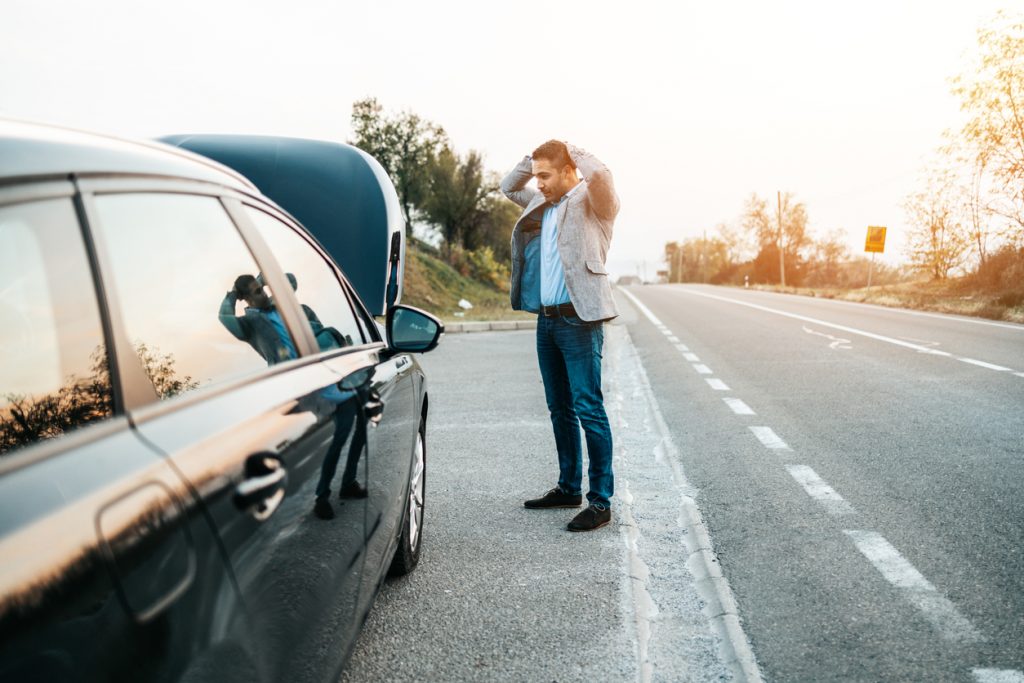 How Much Is A Non-Running Car Worth?
As we said in the intro to this post, a non-running car might be worth next to nothing if you're trying to sell it to a fellow motorist looking for something they can drive away in an instant. However, to a scrap or salvage dealer, it could be worth far more than that.
It's only natural that a car that won't run is worth less than one that does, even as scrap and particularly as salvage (since there will be broken parts inside that can't be resold) but you can still expect to be quoted a healthy price.
The market value of scrap metal changes on a daily basis and is different for every motor based on the make and model in question, so it's impossible to say precisely how much a car is worth, running or not. Generally, small cars are worth less than larger scrrap vans, but not always. But, National Scrap Car has its finger on the pulse to ensure you're always being quoted a market-leading price.
Do Non-Running Cars Have Scrap Value?
Non-runners, as they're sometimes called, hold their value somewhat when being discussed as scrap. While they might not be worth anything to a motorist hoping for a new car they can drive away in, a scrap dealer will be planning on using it in the same way that they would if the engine started – by breaking it down and crushing it.
As such, the value of a scrap car is typically determined by the sheer mass of the raw materials that it is made of. The plastics, fabrics and most importantly, metals that make up the car are what a scrap dealer is after, so if the motor doesn't run, it's not the end of the world.
Where Can I Sell My Non-Running Car?
Of course, there are people out there who would buy a non-runner with the intention of repairing it and restoring it to its former glory. They'll expect a vastly reduced price, compared to what you could charge if the motor was in working order, but for those who enjoy a project and feel like they can save some money by putting in extra effort, your non-running car could be a bargain.
Don't want to sit around waiting for that needle-in-a-haystack buyer to come along? Sell your non-running car with National Scrap Car instead and you can have a high-paying buyer lined up in a matter of minutes! You also won't need to worry about arranging delivery to their Authorised Treatment Facility since collection is included free of charge!
How To Transport A Non-Running Car
Following on from our point above, let's talk about transport. A car without a working engine will need to be transported to the location of the buyer's choosing. This could be their home, a garage, or even a scrapyard.
If you're selling it privately, it's likely that you'll need to work out an arrangement regarding the transportation of the car and most buyers will probably expect you to sort it out as part of the deal. Sell it with National Scrap Car though, and this part of the problem all goes away. National Scrap Car includes the transportation of your motor at no cost to yourself and will arrange for the vehicle to be collected from wherever you choose.
Get The Best Deal With National Scrap Car
Ready to sell your old non-runner? Get a quote from National Scrap Car today and we'll locate the highest paying scrap or salvage buyers that are interested in your motor, allowing you to profit from your car in no time at all. Whatever the condition of your car, and no matter where in the country it might be, you can get a price from us in seconds with free collection included. Call us on 0800 86 20 958 or enter your details on our website for a valuation today.