Over the course of its life, a car can travel hundreds of thousands of miles. In fact, there are even records of cars pushing their mileage to 7-figure readings, showcasing the longevity of some models if they're given the proper care and maintenance. But what if the one thing that breaks in your car is not the device that keeps you on the road, but rather the thing that tells you just how far down it you've travelled? That's right, we're talking about the odometer. Here's where you stand if you're trying to sell a motor with a broken odometer.
Or if you're ready to go and want a price right now, get in touch with us here at National Scrap Car today! We'll find you the best price for your old motor, whatever state it's in, and we'll even arrange for it to be collected and taken away from you at no extra cost! There are no restrictions or catches, either. Wherever you are in the UK, we'll sort out the free removal of your car once you accept an offer from one of our professional, high-paying scrap buyers. Give us a call on 0800 86 20 958 or enter your details on our website to get a price for your car now!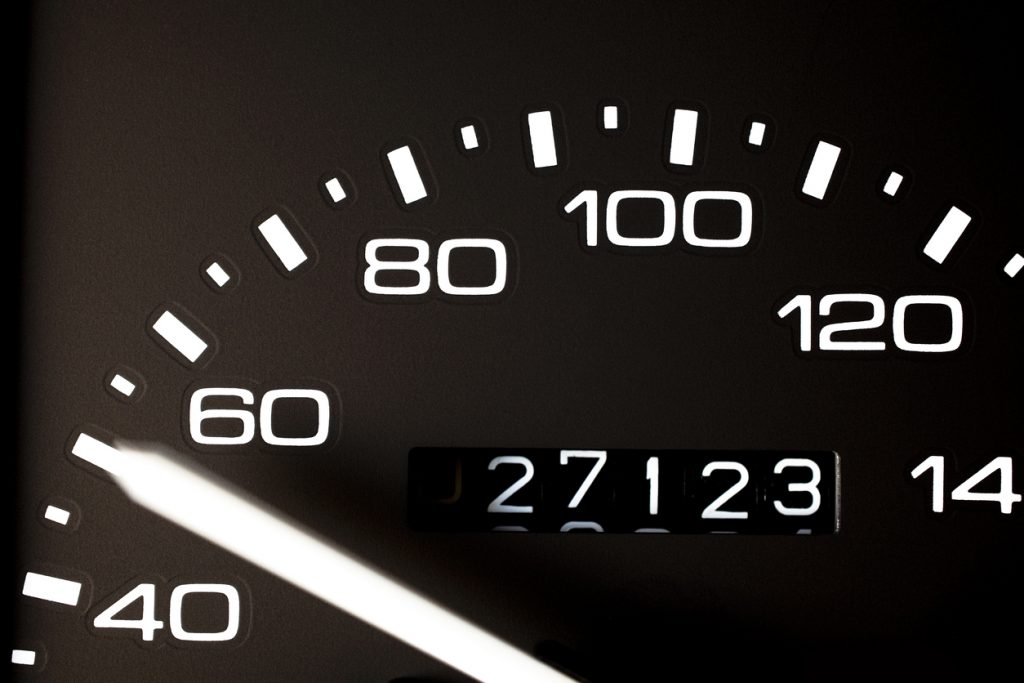 How To Fix A Broken Odometer
Modern cars rely on electronics a lot more than older motors did, so there are different answers to this question depending on how advanced your car is. In either case, you're almost certainly going to have to get into the inner-workings of your car that are kept hidden away under the dashboard.
Once the repair is completed, it's important to get the mileage reading back to the correct number. This can be achieved using an odometer scanner, which can be connected to the motor's ODP (Onboard Diagnostic Port). The correct mileage will then appear on the scanner.
Mechanical Odometer Repair
If you've got an old-school mechanical odometer in your car, the solution is likely to be very simple. It's possible that the gear which rotates to turn the digits from one to the next has stopped working or has broken. Replacing this should fix the problem, something that you can do at home if you have the tools and the confidence to start taking apart the dashboard of your car.
Electrical Odometer Repair
If you're an owner of a newer car with a digital odometer that's represented on one of the many screens that now adorn the dashboard of most motors, then the problem might lie with one of the sensors. This is a different kettle of fish altogether and should probably be dealt with by an expert technician at your local repair shop. It's likely that the sensor will need replacing, but as with a lot of electronics, there are a multitude of other possible problems that could have led to the malfunction.
Does Mileage Affect The Scrap Value Of My Car?
The mileage of your car can affect the scrap value of your vehicle, but it's not going to be the major deciding factor in how much you're paid for it. That is determined primarily by the weight of your car. After all, if it's being scrapped, the majority of it will be crushed down and valued based on the raw mass of the materials that are left over.
However, if you do end up selling your car as salvage instead, the mileage could have more of an impact on how. Because the parts inside your motor could be resold and reused, cars that have less mileage could be worth more as the components will have less wear-and-tear damage.
Is It Illegal To Drive With A Broken Odometer?
No, it's not illegal to drive with a broken odometer. There's no legal requirement to have the mileage on display when your car is in motion; after all, it's not as crucial to the motor's operation as the speed reading!
You should be careful if you choose to sell the car to a private buyer who's looking to drive it though. Selling a car that's got an illegitimate mileage reading is illegal if you don't disclose the real mileage to the buyer.
Get The Best Price For Your Car
Ready to sell your car as scrap? National Scrap Car will find you the best price for it from buyers stationed all over the UK, so wherever you are, we can get you a competitive offer. We also include collection of your motor for free as standard, with no hidden fees anywhere along the way and a guarantee on your price. Give us a call on 0800 86 20 958 or enter your details on our website to find out what your motor is worth now.