On this page:
When it's time to get rid of your car or van, you'll want to be safe in the knowledge that your vehicle is in the hands of a trusted company. National Scrap Car offers free, reliable car removal services across the UK with a process you can trust. Find out when it could be time to use scrap car services, why it's important to use an Authorised Treatment Facility (ATF), plus get a free, no-obligation quote for your motor in just 60 seconds.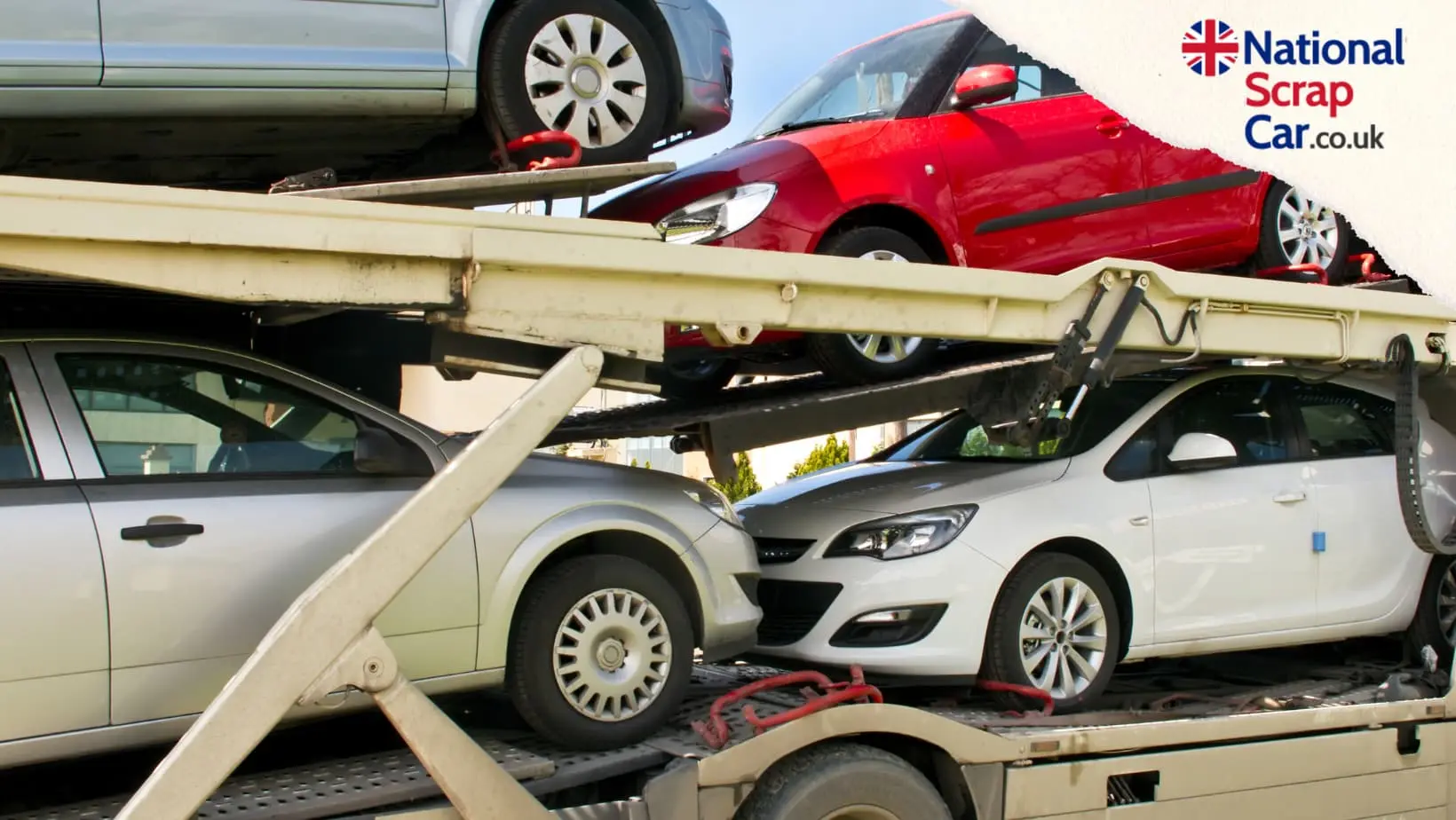 Reasons a Car Might Need Removal
A vehicle may need to be removed for a number of reasons, this could be a vehicle that belongs to you, or a relative. The most common reasons include:
It may be old and worn, and not running as it used to.
It may be damaged, and the cost of repair exceeds the value of the vehicle.
It may have failed its most recent MOT test.
You want to generate some extra cash.
You may want to free up extra space in your garage or on your driveway.
It may be an abandoned vehicle that needs to be moved.
The vehicle has been written-off and you are looking for a better price for it.
You might want to get rid of it in an environmentally friendly way.
Scrapping is a great alternative to selling, as with services such as National Scrap Car you're guaranteed to find a buyer offering a top quote. We'll collect your motor free of charge, plus give you a hand with the paperwork.
Removal For a Charity
You could also get your vehicle scrapped and donate to charity. This is a great way to get rid of your unwanted car or van and give back in an alternative way. Whether this is through donating your whole vehicle, or donating a percentage of the quote to a charity in need, scrapping your car for charity is a great way to give back.
Importance of Using an Authorised Treatment Facility for Car Removal
An Authorised Treatment Facility (ATF) ensures that a company has the correct licence and complies with the rules and regulations relating to recycling vehicles. When scrapping your motor it's important to make sure it's being disposed of at an ATF – it's a legal requirement to prove the scrap process is safe and done in an environmentally friendly way.
At National Scrap Car, we ensure that all vehicles are recycled ethically and in an environmentally friendly way. There are many components and materials within a vehicle that can be recycled and used again and again. Some materials will go towards the manufacturing of new vehicles, and other materials can be recycled used across other industries such as building and pharmaceutical.
National Scrap Car
No matter how old your motor is, or what condition it's in, we can guarantee to match you up with a local buyer. Our large network of scrap car collectors means that we can come and collect your motor from your home location, garage or any other convenient place and take it away, completely free of charge.
If you think that your motor is not quite ready for the scrap heap, and could be salvageable, talk to one of our advisors. We have specialist buyers interested in all types of cars, vans and motorcycles for different components. We may be able to offer you a higher rate than current scrap car value, depending on vehicle age and condition.
Find out how much your car or van could be worth with our free, instant quote calculator.