A 'blown head gasket' is something that many people will have become unfortunately aware of throughout their driving career after their own vehicle has suffered this fate, but how many of those car owners really know what it means? And, more importantly, what does it mean for the future of your car, especially if you were already thinking about selling it? National Scrap Car explains all you need to know about selling a car with a blown head gasket below…
Or if you already know that your motor is done for, cut to the chase and scrap it right away with National Scrap Car. We'll get you the best price for your car when you're ready to sell it as scrap or salvage with our service covering the whole of the UK. With free collection included, we'll remove your motor and pay cash directly into your bank account to give you a simple solution to selling your car. Call our team on 0800 86 20 958 for a quote today.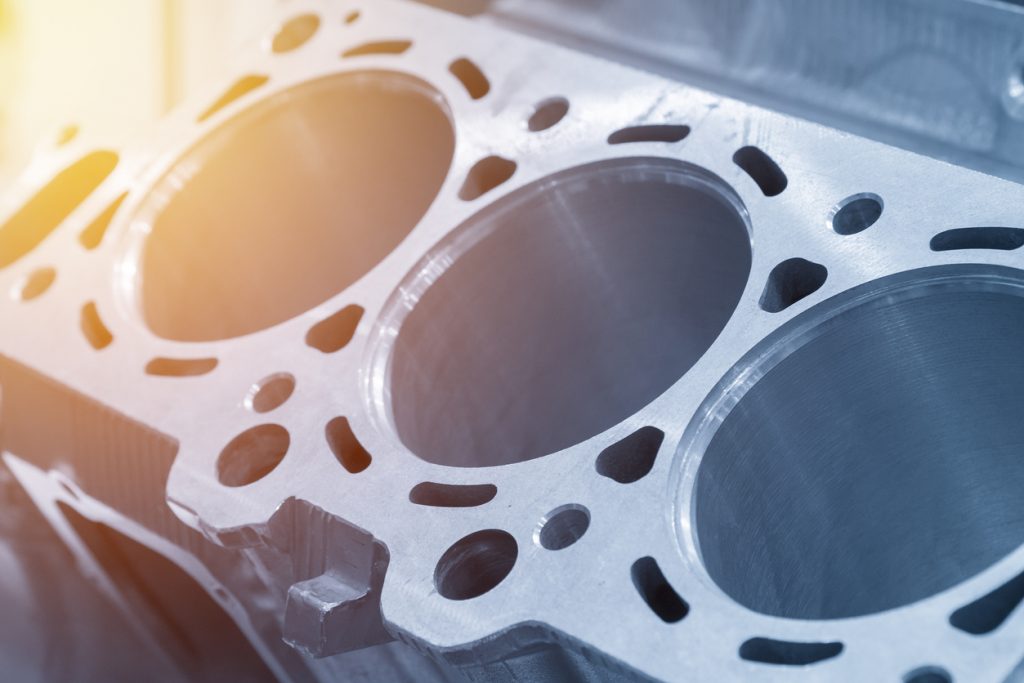 What Is The Head Gasket & What Does It Do?
The head gasket of a car with an internal combustion engine is fitted with a head gasket to prevent coolant and oil from leaking into the engine's cylinders. Should this happen, it would have a serious impact on the motor's performance and could even cause a breakdown. The head gasket seals the engine block and cylinder heads which also allows the gases produced in the combustion process to remain inside the cylinders, rather than escaping from the engine. These components look like a sheet of metal, usually rectangular in shape, with large holes.
Signs Of A Blown Head Gasket
Some telltale signs of a blown or otherwise faulty head gasket include:
A loss of overall power when driving
An overheating engine
White smoke pluming from your exhaust
White oil on the dipstick when you test the level
Water dripping from your exhaust
If you encounter any of these problems with your own motor, it's possible that the head gasket has blown and you'll need to get the engine looked at as soon as possible. If repairing is out of the question, it might be time to consider selling the car with National Scrap Car.
How Much Does It Cost To Fix A Blown Head Gasket?
Unfortunately, repairing a head gasket can be an incredibly pricey venture. It could cost between £500 and £1,000 for the head gasket fix alone, with even more expenses to pay out for if further damage has been done to the car thanks to the problems with the sealing component. It's not at all uncommon for drivers to opt to scrap their car when a head gasket blows as opposed to paying for a replacement and repair, or for insurance companies to classify them as a write-off. Therefore, we're experienced at getting our customers the best price for their motor when this happens.
Tips For Selling A Car After Blowing A Head Gasket
The truth is, it's going to be tough to find a private buyer who's willing to pay for a motor with a blown head gasket. If you do end up finding a fellow driver who will buy your car, you can expect them to try and reduce the price they pay down to far below what you would have liked to get from it.
That's why the best option is usually to sell cars with blown head gaskets as scrap or salvage. The selling process is made simple with National Scrap Car; all we need is your vehicle registration and your postcode to allow us to retrieve the best offers from scrap car buyers within your region.
Understand Your Damaged Car's Value
It should go without saying that anything, whether it's a car or some other product that's up for sale, will be worth less in a damaged condition than if it was pristine. When valuing a damaged motor, you'll first need to factor in the price of any repairs. So, for example, a car with a blown head gasket could immediately have £500-£1,000 knocked off its price.
However, you'll almost certainly have to reduce the price further just to get private buyers who are planning to drive the car interested. People buy a car so that they can drive it, not instantly take it to a garage for repairs. This inconvenience will put off a lot of potential buyers, so by lowering the price even more, you'll attract more interest.
There's also the history of the car that could put many potential buyers off, with some simply turning their noses up at any motor with an insurance salvage category attached to it without even considering it as an option for purchase.
Selling it as scrap, on the other hand, works much easier. The damage isn't as important because scrap metal is valued based on its raw weight primarily, with heavier cars being worth more since they contain more of the materials that buyers are interested in. That being said, even a small car that is damaged could be worth far more as scrap than it would be to a private buyer who's aiming to drive it again!
Check Your Options
When selling your car, you'll want to make sure that you get the best price possible for it. Once upon a time, you would have to physically travel to each and every scrap buyer in your area to have them assess the vehicle and offer you a price. While that approach is still viable, it's certainly not the most convenient any more. Nowadays, all of those buyers' prices can be checked in an instant thanks to National Scrap Car's service that only requires your postcode and the registration of the motor you're selling.
You'll also need to consider how your car will get to the buyer. If it's a non-runner, as many motors with a blown head gasket are, then it won't be able to get there under its own power. This could result in you having to pay out more money to a transport company. Not with National Scrap Car, though, as we include free collection and transportation for all of our customers!
National Scrap Car Services
Ready to sell your car? Get a quote from National Scrap Car today and we'll present you with the best prices for your motor and get it picked up and taken away from you in no time – with your payment processed as soon as the collection is completed. Our UK-wide network of buyers allows us to help drivers from all over the country dispose of their car, so call us on 0800 86 20 958 or enter your vehicle reg and postcode on our website to have your car valued now.