Scrapping your car means the end for it and everything associated with it. It will, essentially, be wiped from existence and this does include the number plates that are attached to it. Those drivers with private number plates might find this fact a bitter pill to swallow after paying hundreds, if not thousands of pounds for a customised selection of letters and numbers, so is there a way of retaining them? Read on to find out.
Scrap your motor with National Scrap Car and you'll get a market leading price no matter where you are in the UK, with free collection of your car or van included! You can get a quote in a matter of seconds, so give us a call on 0800 86 20 958 or enter your vehicle reg and postcode on our website now.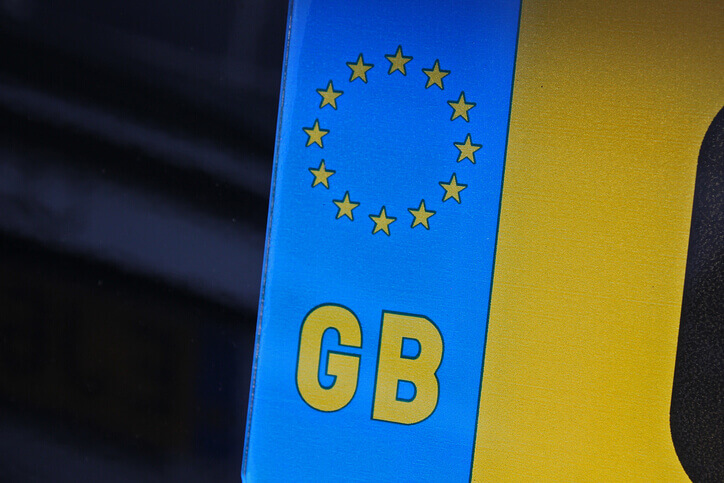 Can I Transfer A Number Plate From A Scrapped Car?
If we're talking about regular, run-of-the-mill number plates, the answer here is no; those reg plates will be destroyed with the car as they are linked forever to the vehicle they're first put onto.
It's a different story when talking about private number plates though, as you can transfer them from a car that you've disposed of to a new car that you're purchasing. It's not simply a case of physically switching them from car A to car B though. There's paperwork that needs to be completed in order to legally transfer these plates in the form of a V778 Retention Document, which will give the DVLA all of the information required about the plate that you're keeping hold of. This will put the registration onto retention, leaving it in your possession.
If you're wondering whether you can quite literally transfer a number plate from a scrapped car (as in, one that you've actually found lying around in a scrapyard) then unfortunately, the answer is also no. So, if your mate Brian stumbles upon BR14 NXX, he won't be able to take it home with him.
I've Completed A Retention Document – What Happens Next?
Once you've successfully retained your number plate, you'll need to inform your insurance company of the changes. Of course, the likelihood is that you've taken the plates off an old car to put them onto a new one, so you'd probably need to contact them about that anyway. Either way, you'll need to let them know that that vehicle is no longer using the same registration plates. If you don't, it could cause major confusion further down the road if they're flagged up as being on the wrong car.
Another action you'll need to take in this modern world is to update your vehicle and registration information on any apps that you use to pay for parking or road tolls. ANPR (or Automatic Number Plate Recognition) cameras are everywhere these days and with them come a number of apps that can speed up the process of paying any fees. Failing to update these could leave with huge fines because you've ended up paying for a car that no longer exists.
How To Assign Personalised Number Plates To A New Car
Once you've successfully retained your number plate and purchased a new car, the next step is to get your personalised digits onto it. For this, you'll need the V5C, or logbook, that's attached to the new motor. With this to hand, along with the V778 Retention Document, you'll finally be able to apply for the transfer online or by post. Since the plate attached to the car will be legally changing, you'll again be sent a new V5C with the updated details.
Scrapping Your Car With National Scrap Car
Your number plates could be yours forever, but the car they're on will almost certainly change over the years. When your current motor has run its course and is ready to be disposed of, National Scrap Car will get you the best price that scrap and salvage professionals in your local area can offer. Our UK-wide partnership with registered Authorised Treatment Facilities allows us to give you an offer in seconds and collect your motor wherever you are at no extra cost, meaning you'll have money in the bank in just a few days. Enter your vehicle registration number and postcode on our site or give us a call on 0800 86 20 958 to get a quote now.