When it comes to getting rid of your old motor, the amount of options in front of you can be exhausting. Do you sell it, trade it in or perhaps give it away, and what about scrapping? Knowing what to do for the best can be hard to figure out. So, we've put together the different options for getting rid of your old car and also how to get started with National Scrap Car.
Scrapping your Old Car
Scrapping is a simple and convenient way to get rid of your vehicle that is broken, old or unused. With quotes at your fingertips, scrapping is a quick option, you won't have to wait long or haggle for a top price and the whole process can be completed in a matter of days. Plus, scrapping your car is good for the environment as around 85% of a modern car or van can be recycled.
With companies like National Scrap Car, there are plenty of advantages. You won't pay a penny to use the scrappage service, you can simply pick the quote you want to accept and let us know when the best time to collect your vehicle is, and you'll have your motor collected when it suits you, and you'll be paid quickly.
Scrapping is a good way to make a bit of extra profit, especially if you want to get rid of ageing car. Scrap car services like us, can collect any vehicle in any condition, so if your motor is old or battered, you could still get a competitive price for it!
If you choose to scrap your vehicle, it must be done using an Authorised Treatment Facility (ATF). An ATF is a registered company who follows the legal and ethical processes of scrapping set out by the Environment Agency (EA).
Want to find out more on scrapping? Find out what to do before scrapping an old car for money or read our top 10 reasons to use a car scrapper company.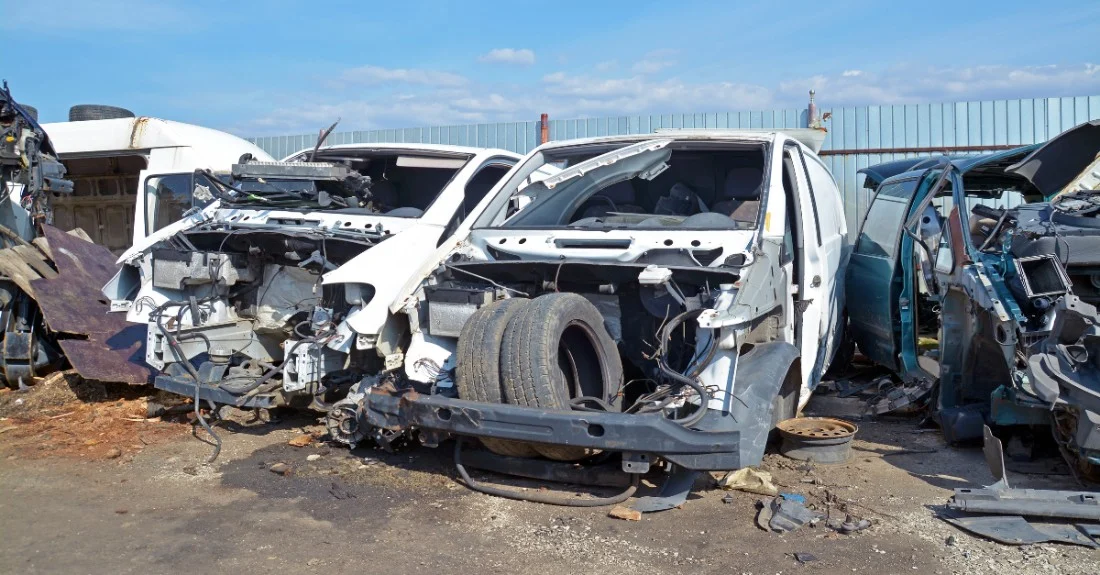 Selling your Old Car
When it comes to getting rid of your car, one of the first thoughts is – could it worth selling?
There are a few different methods you could use when selling a car, you could look at private advertising to find a buyer, or place an ad on GumTree, AutoTrader or eBay, you could also find some groups on Facebook for selling cars in your area, or across the UK.
Selling a motor can be a little tricky, depending on the age, condition and price you're listing your vehicle for. The used car market is very competitive, with buyers looking for a whole host of factors before purchasing. Most buyers have an idea in mind of what they are looking for, and more often than not it's something roadworthy, so if your vehicle is not in a good condition you might not find buyers jumping for your ad. If you do have a motor that is particularly old or broken you might struggle finding the perfect buyer and could find yourself reactivating the ad over and over again, or accept a low, unfair offer for your vehicle.
If you decide to sell your motor to a dealership or private buyer, be prepared to negotiate. It's also worth spending time vetting the buyer to make sure they are genuinely interested and not just wasting your time. You might have to spend some time exchanging messages or on the phone, but this will help gage whether they are interested or not.
You shouldn't have to accept a low price for your vehicle, even if it is old. Find out how to get the best price for old cars.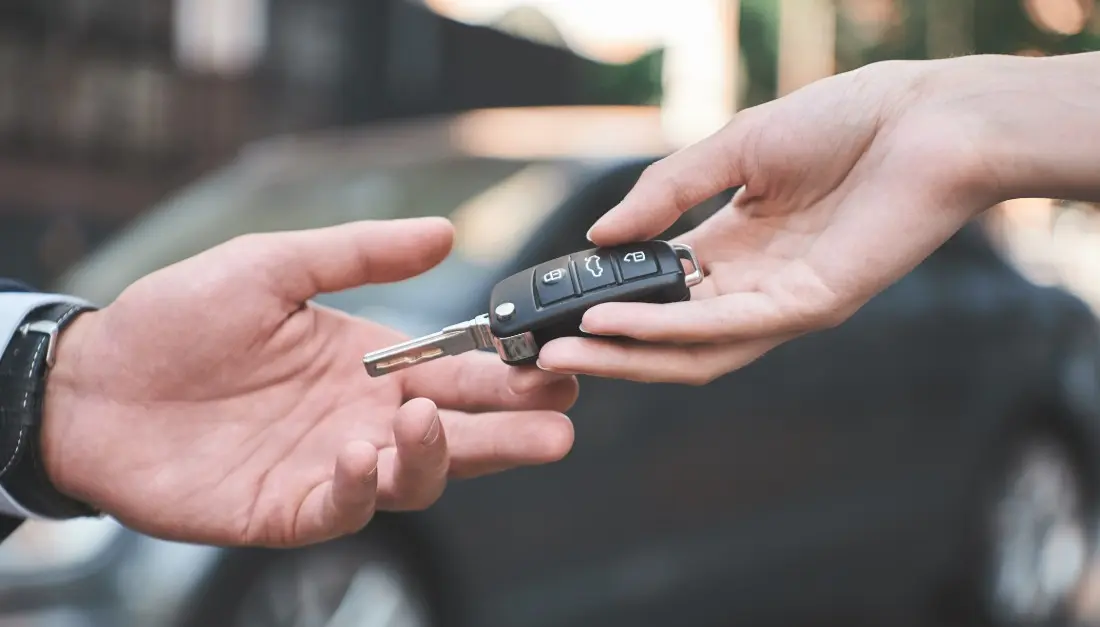 Trade your Old Car for a New One
Trading in your car and part-exchanging for a set of shiny new wheels could be the option for you, as long as it makes financial sense to do so. A trade-in is where you take your vehicle into a dealership and part-exchange it for a newer vehicle. So the cost of your old motor contributes to the payment of your new vehicle.
It's a stress-free alternative to finding the perfect buyer, and a quick way to gain a new car. A trade-in could benefit you if you are looking to get rid of your motor for a new one, and are not too bothered about the profit from your old vehicle.
The downside to trading your motor in is that you are likely to get less money for it. A dealership is unlikely to go above the basic trade-in value, so if you're looking to get rid of your car for the cash incentive, you'll get a better price if you sell it privately, or scrap it.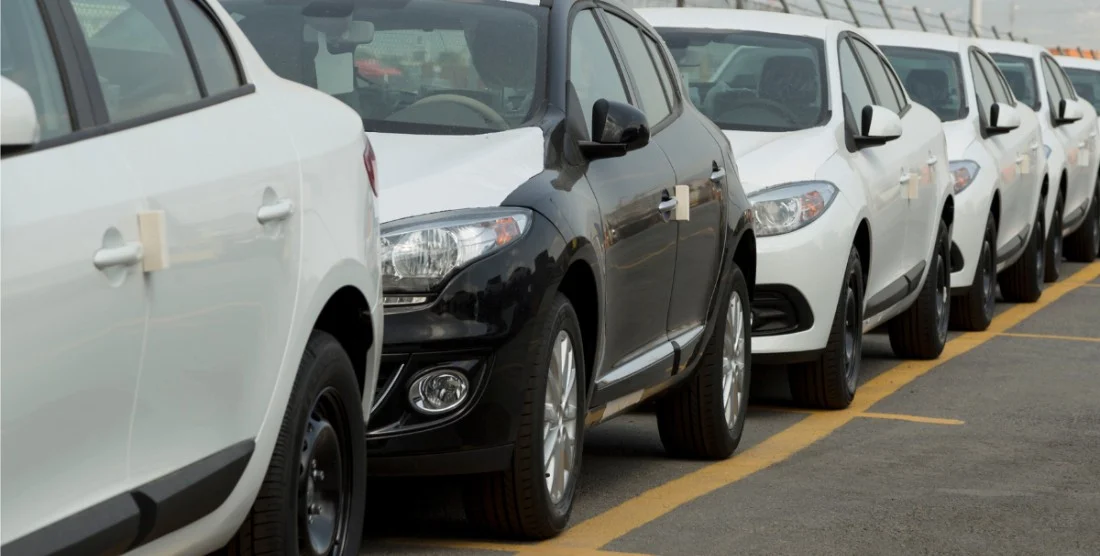 Giving your Old Car Away
If you're not worried about making money from your old car, and would rather it be rehomed to someone else who needs it more, another great option is to donate it to charity or give it to someone in need.
Cars can be expensive, and it's a luxury that not everyone can afford. If you know a key worker or someone in need of a car, you could give it to them as an act of goodwill. You could also find charities that accept car donations such as Oxfam and the British Heart Foundation.
By giving or donating your car to someone in need, you might not see the financial reward but you would be doing a good deed and giving someone less fortunate than yourself an opportunity.
National Scrap Car
Do you think scrapping your motor is the way to go? Choose National Scrap Car to get the highest possible price for your vehicle. With just a postcode and registration number, we give our customers an instant car valuation with our calculator. Whether your vehicle is old, damaged, failed its MOT, has parts missing or you're having trouble selling it, discover how much does it cost to scrap your car in our value guide.
If your car is damaged but repairable, yet you'd prefer not to have to pay the costs required to bring it fully back to life, you may wish to take advantage of a 'sell my damaged car' service. Find out more on selling a damaged motor or get in contact with us, get you a top quote, or answer any of your scrap-related queries.