On this page:
All of the collectors within our database have spent years in the industry, and hold a wealth of knowledge and expertise in both buying and recovering vans in just about any condition. Whether your van has sustained some damage, has faulty parts or is simply old and not running as well as it used to, you can still get a top scrap van price for it without having to compromise.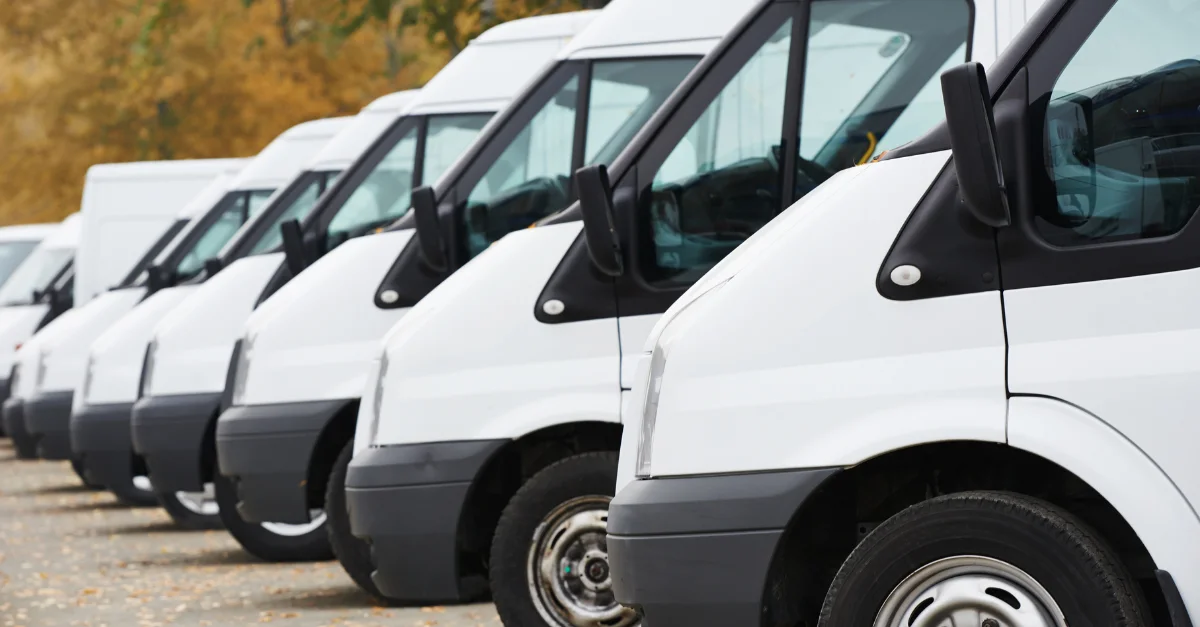 Collect my Scrap Van
Scrapping your van is a similar process to scrapping a car. No matter what condition your van is in, with just a postcode and registration number, we'll match you up with local buyers and provide you with a no-obligation quote, free collection and fast payment.
Our simple scrap van collection process: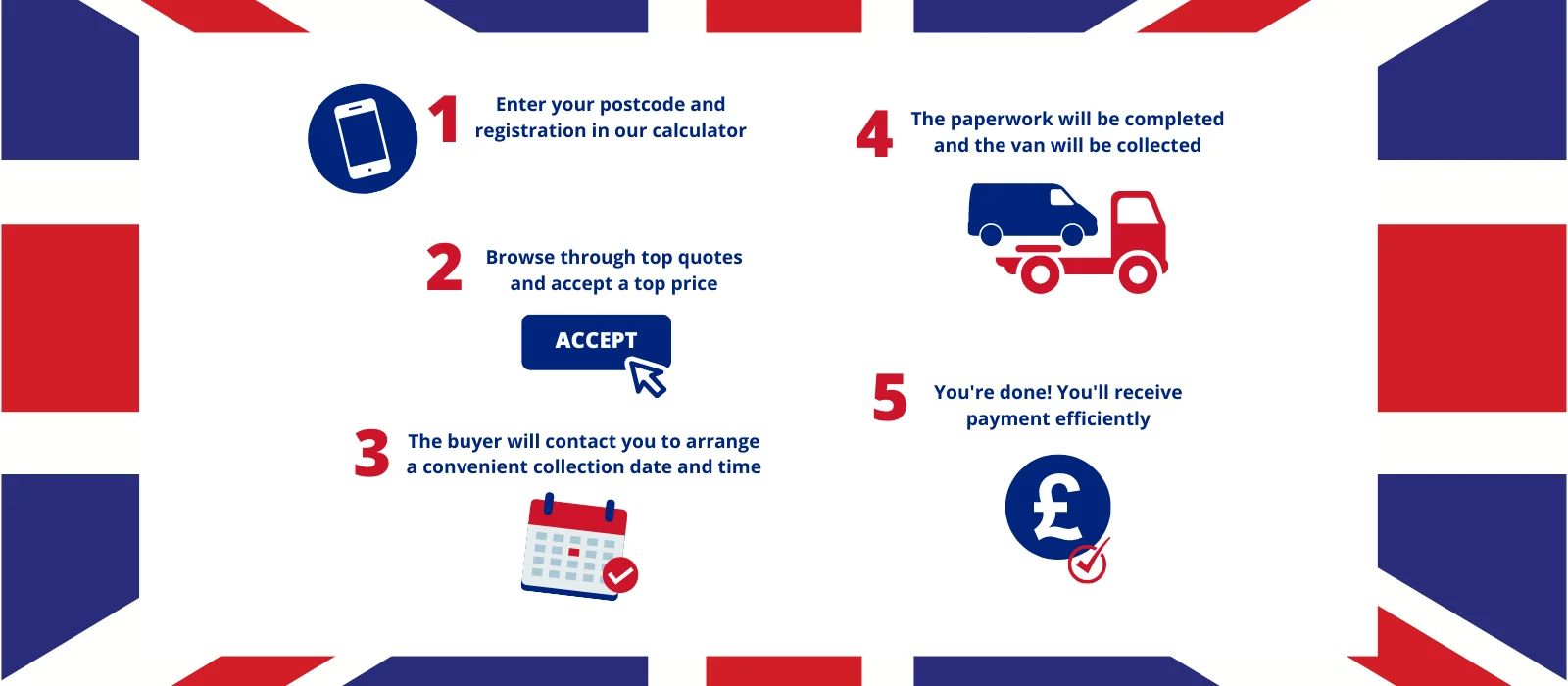 Collect my Salvage Van
The process for this is the same as when you scrap your vehicle, however the components we deem salvagable will be matched up with local buyers and provide you with a no-obligation quote, free collection and fast payment.
Our Popular Van Collection Locations
National Scrap Car operates across the UK, and can collect your scrap van from wherever you are located. As long as your motor is accessible for our recovery vehicles, our expert buyers can take your vehicle away on a date and time that works best for you. See below some of our most popular locations for van collections:
Our Van Collection Locations
London
Manchester
Milton Keynes
Birmingham
Liverpool
Oxford
Southampton
Exeter
Reading
Blackpool
Guilford
Brighton
Leeds
Hull
Grimsby
Plymouth
Norwich
Peterborough
Newcastle
Cardiff
Glastonbury
Glasgow
Durham
Norfolk
Bath
Cornwall
Bolton
Van Collection FAQs
What Condition Should my Van be in?
Whether your van is damaged, has broken parts or has failed its most recent MOT, we'll collect your van free of charge. You might feel as though your van is in too good of a condition to scrap, however we'll match you up with the right buyer, offering the best price, so you don't have to feel under pressure to accept low offers from private buyers, or non-guaranteed offers from other scrap companies. National Scrap Car's service is simple, trusted and professional.
How Much Is My Van Worth?
The value of your scrap van will depend on the weight, condition and age of the vehicle. If there aren't any parts on the van that can be salvaged then the value of the scrap metal is the biggest contributor. In general, the heavier the car, the greater the scrap value. However, some vans will hold more value than others, and this is due to the engine size, make and model, as well as the fluctuating metal market. To find out how much your van is worth, get your free scrap van valuation in 60 seconds.
Where Should My Van be For Collection?
Your van can be located anywhere for collection – as long as the location is accessible for the recovery vehicles coming to take your van away. Whether your van is on a driveway, street, garage or side of the road, the collection will always be free and you'll never run into any extra charges for our service.
What Documents do I Need?
To scrap your van you will need a few documents to verify your identification, and to aid the scrapping of your van. All of the buyers in our directory can give you a hand with the paperwork if you're unsure. In order to scrap your vehicle you will typically need:
Form of ID
V5c/vehicle logbook
Any service or MOT history
Find out more on what documents you need and why you need them in our recent article.
How do I Get a Quote?
You can get a free, instant quote for your van through our online scrap car valuation tool. With just a few details, you can find the most competitive quote for your van. If you would prefer to speak to our advisors, you can give us a call on: 0800 86 20 958.
Why Choose National Scrap Car?
Other scrap companies do not guarantee their quotes and may try to knock your quote down on arrival. With National Scrap Car, the price you are quoted is the price you'll receive and you'll never pay a penny to use our trusted service. We also collect scrap cars too!